Bob Neill responds to claims that planning reforms will threaten historic cities
Local Government Minister Bob Neill responds to an article in the Telegraph claiming that planning reforms will threaten historic towns and …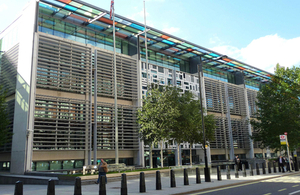 Local Government Minister Bob Neill responds to an article in the Telegraph claiming that planning reforms will threaten historic towns and cities.
John Hipkin ("It's not just the countryside that's at risk, 5 October 2011) is mistaken, the planning reforms will not downgrade protections for the historic environment. They will actually make it clearer and encourage better up keep to prevent neglect or decay.
The draft maintains strong protections against urban sprawl and gives local communities the power to decide where to protect or develop through their local plan. Listing buildings and scheduling for ancient monuments will continue. Any development that might cause significant harm to an important heritage asset would not be allowed unless stringent tests were passed to justify any such an exceptional violation.
Residents, rightly, expect their council to discharge their legal duties including heritage protection and councils should set their budgets in a way that allows them do that. Despite the huge public deficit funding for councils this year was fair and progressive - the average reduction was just 4.4 per cent. Councils should look to prioritise efficiency savings or share services with neighbouring authorities.
We are already in discussions with heritage groups about where they think things could be made clearer.
Local Government Minister
Bob Neill MP
Published 7 October 2011