Press release
Board member vacancy
Charity Commission Board Member (Audit and Risk Committee Chair).
This news article was withdrawn on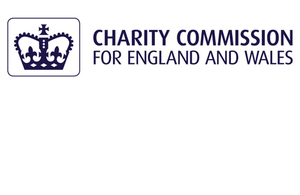 London
12-18 days per year: £350 per day
The Minister for the Cabinet Office wishes to appoint a Board Member of the Charity Commission for England and Wales, who will also chair the Audit and Risk Committee. This is a public appointment and will be conducted in compliance with the Commissioner for Public Appointments' Code of Practice for Ministerial Appointments to Public Bodies under the principles of merit, fairness and openness.
This Board Member appointment requires a specialist of high calibre with significant experience in general management, finance and governance. As one of a team of seven Board members, the successful candidate will possess strong leadership skills and the intellectual and analytical ability to oversee the independent, impartial and proportionate regulation of the charity sector. The successful candidate will be required to Chair the Audit and Risk Committee and will ideally have demonstrable experience as a Chief Executive Officer, Chief Finance Officer or comparable senior executive position.
The Charity Commission is a non-Ministerial Department responsible for maintaining the publicly- accessible register of charities (there are 164,000 registered charities), for determining whether institutions are charities, for providing information and guidance to charities on complying with the law, and for the oversight and regulation of charities in England and Wales, including identifying misconduct or mismanagement and taking appropriate regulatory action.
The time commitment will average 12-18 days per year, although extra days may be needed straight after appointment. The remuneration is £350 per day plus reasonable expenses. The term of appointment will be for three years.
Please find attached an application pack and application form:
Alternatively, you can email: CCBoard.Applications@charitycommission.gsi.gov.uk
Applications should arrive no later than 10:00 8 September 2014
The Cabinet Office and Charity Commission are committed to equal opportunities and welcomes applications irrespective of gender, race, religion, disability, age and sexual orientation.
Published 11 July 2014