News story
BMA industrial action on Thursday 21 June
Although members of BMA are taking industrial action this Thursday, all emergency and urgent care will be provided. All GP surgeries will be…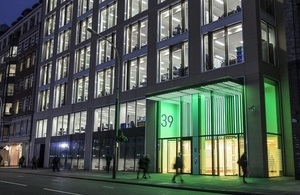 Although members of BMA are taking industrial action this Thursday, all emergency and urgent care will be provided.
All GP surgeries will be open as usual but some may be providing a reduced service by treating only urgent cases.   If you have an appointment scheduled for the 21 June and have not been notified of any change, you should attend.
If you are ill and require non-urgent treatment, contact NHS Direct at www.nhs.uk/nhsdirect - if you do not have access to the internet, call 0845 4647.   You can also seek advice from your local pharmacy or attend a walk-in centre.
Remember, A&E and 999 services are for people with a life threatening or serious condition that needs immediate attention, such as a heart attack, a stroke, breathing problems, or a serious accident.
Published 19 June 2012