Press release
BMA GP opinion survey
Department of Health responds to the British Medical Association (BMA) GP survey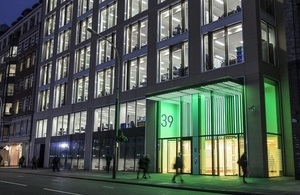 A survey of 18,757 GPs by the British Medical Association (BMA) has found that seven out of 10 GPs fear a conflict of interest under the Government's NHS reforms.
In response, a Department of Health spokesperson said:
"The first duty of doctors must always be to their ptients. We wholeheartedly agree that this unique relationship should never be compromised.
"That's exactly why we want to put patients at the heart of the NHS and give GPs more power and control to make the right clinical decisions on behalf of their patients. Our plans for clinical commissioning are about understanding patients' needs better and providing high quality care to meet those needs."
Published 24 October 2011