News story
Blow the whistle on red tape and lack of common sense
A new challenge to business owners, employees, the public and even government inspectors was laid down today, asking them to blow the whistle on inconsistent and over-zealous enforcement of rules and regulations.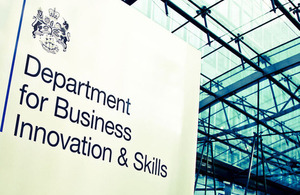 The new drive is a direct result of comments already made by the public as part of the Red Tape Challenge. The Government wants people to use their experience of different regulators and say where tick-box regulation, multiple inspections and conflicting advice is getting in the way, harming their business and preventing economic growth.
The new initiative asks the public and businesses:
Which aspects of enforcement do you find most difficult to deal with and how could things be done differently?
What impact do these problems have on your business?
Do regulators recognise where you have made efforts to comply? What more do you think could be done to ensure regulators take your efforts into account?
Is it easy for you to appeal or complain about the way regulations are enforced?
Do you have any examples of good "common sense" enforcement where you feel that a regulator has really done its best to understand and work around the realities you face as a business?
Is enforcement flexible enough to keep pace with the way your business is developing?
Business Minister Mark Prisk said:
"The Government has already taken positive steps to reduce the burden that regulation places on our businesses. But when nearly two-thirds of businesses believe that a 'tick box' culture exists, we need to act.
"Inspections and enforcement are the most noticeable way in which business experiences regulation. The Red Tape Challenge has already highlighted a number of ways in which compliance problems are getting in the way of businesses, but we weren't getting enough information on the problems. That's why we've made this natural extension to the Red Tape Challenge as a direct response to the public's comments.
"So tell us about the good, the bad and the ugly side of how the regulations you deal with are enforced, and help us get the Government off your back."
Links
Consultation on regulatory enforcement strategy
Published 24 June 2011