Bill to cut broadband red tape goes before Parliament
Measures aim to boost the deployment of infrastructure.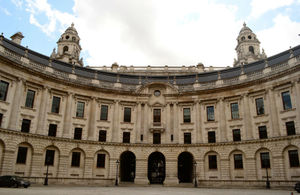 Legislation has been introduced to Parliament today which will help cut the red tape hindering the roll-out of superfast broadband.
The Growth and Infrastructure Bill sets out a series of practical reforms to reduce bureaucratic barriers stopping British businesses from creating jobs.
The Bill includes measures which will help speed up the deployment of broadband infrastructure, especially in rural Britain. This includes reducing the cost and bureaucracy for broadband companies to lay cables in streets.
Culture Secretary Maria Miller announced the plans last month, saying: "The Government means business and we are determined to cut through the bureaucracy that is holding us back."
Government is investing £680 million to ensure the UK has the best superfast broadband in Europe by 2015.
Further information
Published 18 October 2012