News story
Big Society Capital - one year on
Progress made by Big Society Capital, an independent social investment institution set up by the Cabinet Office, one year after its launch.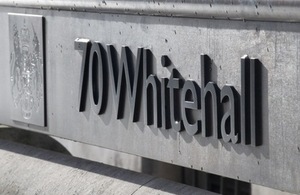 Big Society Capital (BSC) is the world's first ever social investment institution of its kind, established by the Cabinet Office and launched as an independent organisation in April 2012.
BSC's aim is to grow the social investment market. It invests in bodies that provide finance and other support to social sector organisations – making it easier for social entrepreneurs to access the capital they need, and become sustainable.
BSC will have up to £600 million in capital to invest: £400 million from England's share of unclaimed assets and £200 million invested by four large retail banks.
One year into operation, BSC's first annual report (PDF, 764KB) has just been published. Over £56 million in investment has been committed so far, to a wide range of social finance organisations.
Unlike grants, social investment is given to social enterprises on the basis of both social and financial returns; as a result, longer-term finance streams are created. Over time, BSC is expected to leverage its capital at least three times over and significantly increase the amount of finance available to the social sector.
Published 22 May 2013