Big increase in archaeological finds by the public
British Museum announces figures as antiquities and treasure report is launched.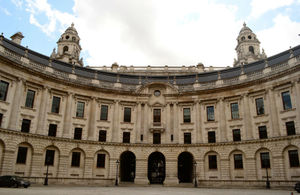 Prehistoric flints, Roman brooches and even some post-medieval false teeth were among more than 90,000 archaeological objects found by members of the public in England and Wales in 2010.
The British Museum announced that 90,146 objects were recorded last year through the Portable Antiquities Scheme (PAS), a voluntary scheme managed by the museum to record artefacts found by the public. This represents a 36 per cent increase on objects found in 2009 and follows a rebuild of the PAS database to make it easier to use.
The announcement came as Culture Minister Ed Vaizey launched the Portable Antiquities and Treasure Annual Report 2008 at the British Museum today.
"I am a great fan of the Portable Antiquities Scheme," Mr Vaizey said. "It has a tremendous ability to engage all sorts of people with an interest in archaeology, including those who find objects and those who want to learn about them." He paid tribute to those involved with the scheme, adding:
"Thanks to them we can all experience something of the thrill of discovery and learn more about the past."
Neil MacGregor, director of the British Museum, said: "The finds reported though the Portable Antiquities Scheme and Treasure Report are changing our understanding of the past, helping archaeologists learn where people lived and died, and how these finds were used. But what is truly exciting, is that these finds are being made by the public not, in most cases, by archaeologists, transforming the archaeological map of Britain."
Treasure revealed
People who find gold and silver archaeological objects have a legal obligation to report their discovery under the Treasure Act 1996. The finds are detailed in the Treasure Annual Report.
The latest report includes details of a late Iron Age hoard of gold coins found in Suffolk in 2008 - the largest hoard of such coins to be found for more than 150 years. It also features a group of early medieval gold objects from West Yorkshire including rings and brooch testifying to the high level of workmanship among goldsmiths of that era.
Further information
Published 25 May 2011