News story
BIA and MHRA conference - Pathway of Innovation from Research to Patient
Register now for the fifth joint BioIndustry Association (BIA) and MHRA conference.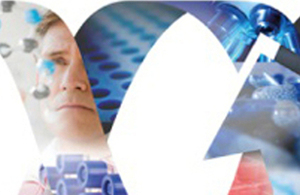 The conference is taking place on Thursday 11 June at the Wellcome Trust in London.
This event offers an excellent opportunity for professionals across healthcare and life sciences to learn more about how effective stakeholder collaboration can support innovation, facilitate clinical development and deliver timely access to new treatments and vaccines for patients.
An informative keynote presentation on patient access to innovative therapies and technologies from Medicines and Healthcare products Regulatory Agency Chairman Professor Sir Michael Rawlins will kick-off the conference.
Hear the very latest thinking from senior experts and leading speakers from MHRA, the National Institute for Biological Standards and Control (NIBSC), the life science industry, the Wellcome Trust, the Jenner Institute and patient organisations on topics including:
patient involvement in regulatory decision-making and drug development
NIBSC and MHRA post-merger: this session will focus on advanced therapy medicinal products – promise and progress, standardisation of biosimilars and development of assays for immunogenicity
accelerated regulatory approvals and processes – case study: response against the ebola virus disease from bench science to clinical research, lessons learnt and applicability to other therapeutic areas
Registration fees
The registration fee for MHRA members is £395.00 + VAT
If your organisation is not a BIA member, please use the voucher code MHRA1106 during the registration process to claim your £100 + VAT discount on the non-member rate.
If your organisation is a BIA member the system will recognise your domain address and automatically show you the correct member rate for your place at the conference.
If you have any questions about registration you should email CSmyth@bioindustry.org.
Published 1 June 2015