Better video games age-rating system proposals
New system to give parents more confidence that children can only get suitable games.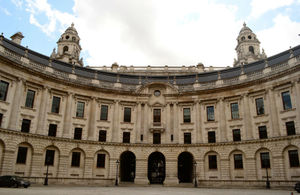 A simpler and stronger age-rating system for video games will soon be law after proposals were laid in Parliament today. The new system will stop inappropriate video games being sold direct to young children while providing industry with a simpler system for having games age rated.
Creative Industries Minister Ed Vaizey said that the system "will give parents greater confidence that their children can only get suitable games".
End of dual system
Currently in the UK, all games are regulated under the Europe-wide PEGI scheme while some have to also be rated by the British Board of Film Classification (BBFC).
The new law will end this dual-ratings system and require all games in the UK to only be age-rated by the Video Standards Council (VSC) under the Europe-wide PEGI system. This system is specifically designed for video games and the age rating on the packaging will be accompanied by information about the type of content that led to the rating.
The Government is also making the age 12 rating legally enforceable for the first time.
Further information
Published 10 May 2012