News story
Better, energy-saving facilities for troops training in Wales
Soldiers using a military training area in Wales are to benefit from more comfortable and energy-efficient accommodation.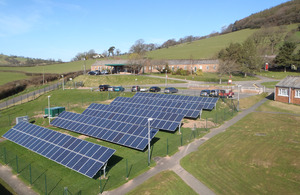 The building refurbishment work at Sennybridge Training Area (SENTA) is part of the latest phase in a Defence Infrastructure Organisation (DIO) improvement programme, which complements DIO's installation of 5 solar farms at military training camps across the UK. These include 2 installations at Sennybridge and 1 at Castlemartin, Pembrokeshire
Work started in February on the third and final stage of the project to improve facilities for visiting troops, reduce running costs, and improve energy efficiency. The programme has seen a total of 51 buildings refurbished at a cost of around £1 million.
When complete in July, accommodation improvements should deliver fuel cost savings of around 90% - some £35,000 per year. The improvements will also cut emissions of carbon dioxide by 98% - around 26 tonnes of the greenhouse gas per year.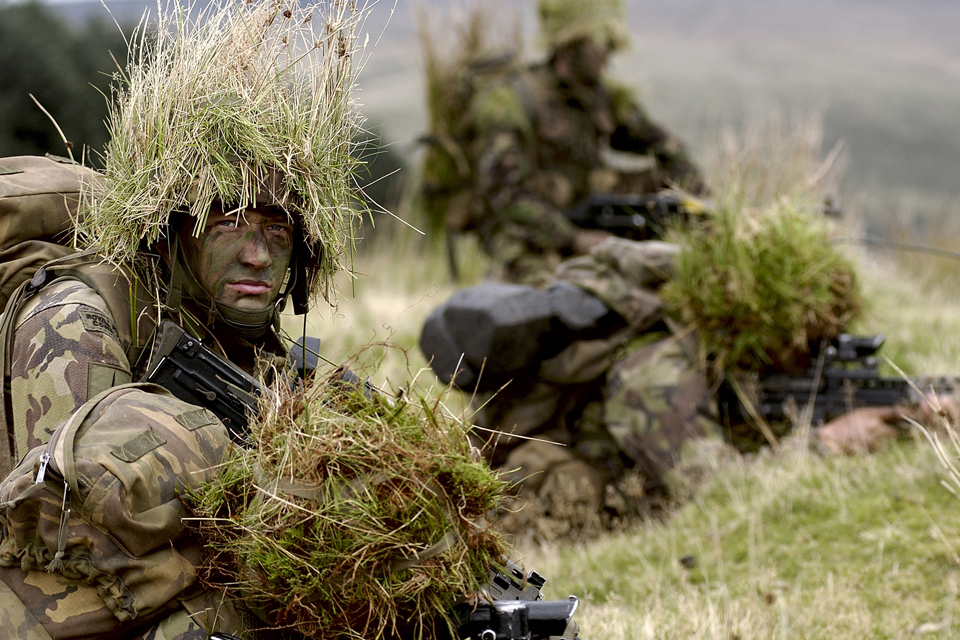 Major (Ret'd) Eddie Mahony, Senior Training Safety Officer, DIO Operations Training Wales & West, said:
DIO's priority is to support our Armed Forces in living, working, training and deploying at home and overseas. Refurbishment work at SENTA allows us to save energy, cut costs and make the accommodation more comfortable for visiting troops.

The refurbishment scheme will pay for itself in just over 10 years, whilst the heat pumps have a design life of at least 15 years. The structural improvements to the buildings themselves have added at least another 15 years to the life of the camp, which will provide extremely good value for money on our investment.
Located between the Brecon Beacons and the Cambrian Mountains, SENTA is the UK's third largest military training area. The camp can accommodate some 1,100 troops, but was developed during the Second World War and was in need of modernisation. Timber hut accommodation buildings were, by modern standards, extremely energy inefficient.
Improved insulation and efficient modern heating were the most viable options to reduce energy costs and carbon emissions at SENTA. Old Liquid Petroleum Gas (LPG) heaters were replaced with air-to-water heat-pumps. These are a low carbon alternative to traditional boilers and work like a refrigerator in reverse, producing heat.
DIO's 50 kilowatt peak (kWp) solar photovoltaic arrays are the first of their kind to be introduced on the training estate and form part of the DIO's Energy Spend to Save programme. They will generate electricity, cut fuel costs and reduce DIO's carbon footprint by an estimated 20 tonnes of CO2 per year.
The solar panels are part of a linked collection created to convert sunlight into electricity. Similar systems - around 800 square metres in size - have also been installed at Lydd, in Kent, and Chickerell, in Weymouth.
Sennybridge Camp is being used as DIO's prime site for piloting energy saving initiatives, has implemented further energy savings strategies to reduce the amount of energy wasted and reduce the consumption of energy. These include installing energy efficient lighting, with hotel-style key cards and fitting dehumidifiers in drying rooms.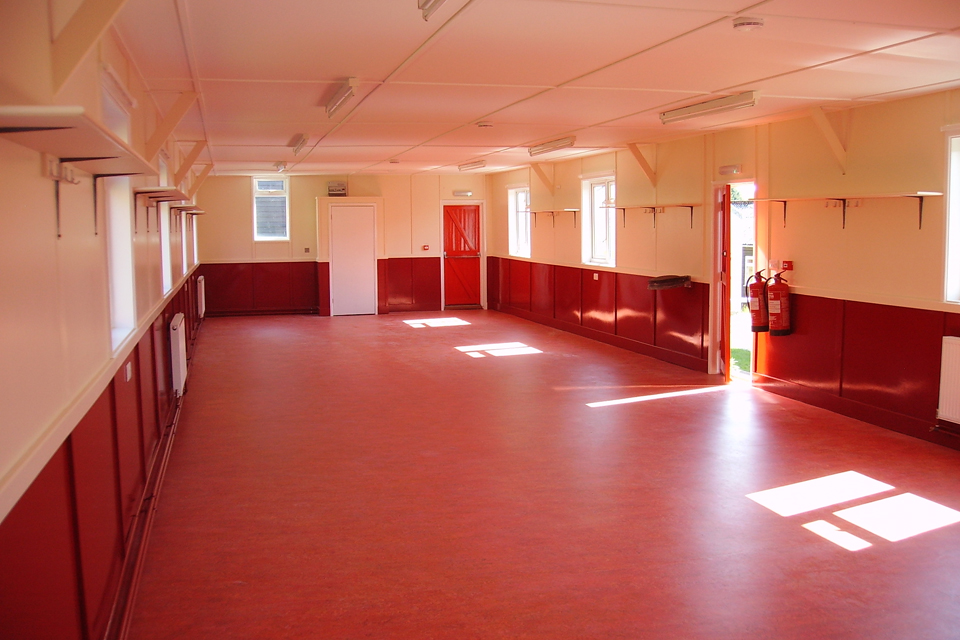 Colonel (Ret'd) Richard Howard-Gash, Regional Commander DIO Operations Training Wales & West, said:
The energy saving measures that we have introduced at Sennybridge have improved both working and living conditions for our staff and troops and will go some way towards saving energy and cutting costs.

We are proud to be able to support the DIO Energy Spend to Save programme and hope that our energy saving initiatives are a success and can be implemented across the training estate.
The electricity generated from solar farms will be used to support the future energy requirements of the camps and DIO will soon be able to benefit from the Feed in Tariffs (FITs) scheme, the government's main financial incentive to encourage uptake of renewable electricity-generating technologies.
The DIO Energy Spend to Save Programme is a 3-year programme over which time DIO Operations Training aims to halve its annual heating and electricity bill creating a yearly saving of approximately £3.5 million from a baseline annual energy bill of £6.6 million in 2010/11.
Published 12 June 2013