Best of British culinary talent celebrated at Downing Street
Number 10 launches Food is GREAT.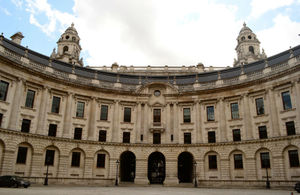 Tom Aikens, Prue Leith and Rick Stein were among key figures from the British restaurant and food industry who gathered at Downing Street last night to celebrate British culinary talent.
A reception was held on behalf of the Sustainable Restaurant Association to launch Food is GREAT, part of the GREAT campaign to promote Britain to overseas visitors.
The hospitality industry is worth around £46 billion to the UK each year and the campaign will showcase what Britain's food industry has to offer.
Prime Minister David Cameron said the country's food showcases the UK's "heritage, openness, creativity and diversity".
"Our farmers produce some of the best quality food anywhere in the world with high welfare standards and excellent local produce," the PM added. "We've produced exceptional British chefs and attracted incredible talent from overseas and as a result you can find outstanding cuisine throughout the country."
Tourism Minister John Penrose said: "The variety and quality of British food is incredible and British chefs like Jamie Oliver, Angela Hartnett and Heston Blumenthal have taken the world by storm.
"Cliched perceptions about British food being uninspiring and underwhelming are now completely out of date. These days our hospitality and food industries are a key part of what attracts tourists to our country, and we need to celebrate all that is GREAT about them."
Further information
Published 1 May 2012