News story
Benefits of being a medical assessor at MHRA
MHRA has launched campaign to show people what's involved in the medical assessor role, including experiences from current assessors.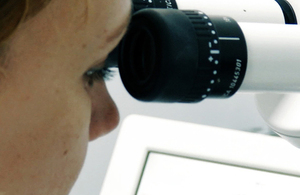 Today MHRA launched a campaign highlighting what medical assessors do and the difference they make to public health. The campaign aims to attract people with a medical background considering a career move.
Medical assessors play a key role in medicines licensing and post marketing surveillance ensuring medicines are as safe as possible for patients and deliver their intended benefits.
Staff at MHRA say that variety is one of the main positives of the role. Kirsty Wydenbach, Medical Assessor, said:
"The timelines we work to are very short in the clinical trials unit, but this means no 2 days are the same: one day it's a trial for a new cancer agent, the next it's the latest gene therapy product."
The roles we offer can involve all aspects of the regulatory process, including making decisions and advising industry.
Youtube video of medical assessors
Another medical assessor Dr Dervla Quinn was previously a GP trainee and clinical pharmacology physician. She says the diversity of work includes "reviewing both potential and confirmed drug safety issues, preparing reports based on safety issues, presenting at UK expert committees, collaborating with colleagues from other European regulatory agencies…"
See what other medical assessors have to say about the role and find out about the benefits of working for MHRA and see available vacancies for more information.
As the medicines regulator, MHRA offers a unique experience in the UK and assessors gain an early insight into medical research, new medicines and new uses for existing medicines.
The agency also offers employees training opportunities to excel in their role - for example some medical assessors are now members of the Faculty of Pharmaceutical Medicine. As a medical assessor you are helping to shape the industry from the inside out.
Published 3 November 2015