Press release
Benefit cap: thousands of people move into work or off Housing Benefit
The benefit cap continues to provide a clear incentive to work.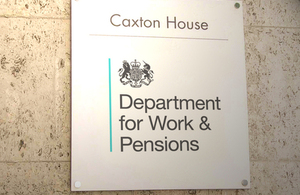 According to new figures published today, 25,300 people who had their benefits capped moved into work, reduced their Housing Benefit claim or no longer claim Housing Benefit at all.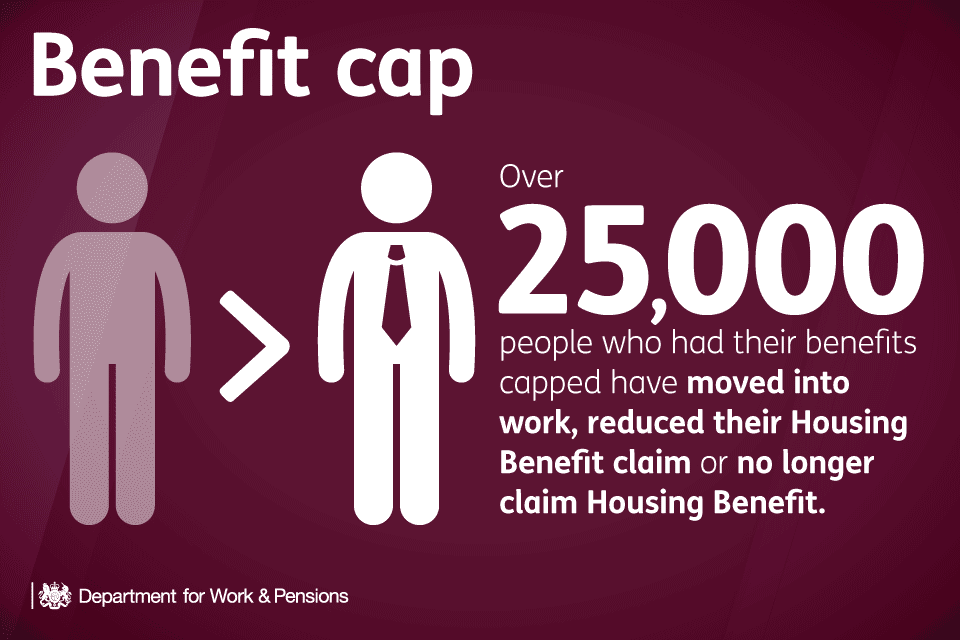 The benefit cap limits the amount of benefits a household can receive to a maximum of £26,000 a year, the equivalent of a salary of £34,000 a year. Under new measures announced in the Summer Budget, the benefit cap will be reduced to £23,000 in Greater London and £20,000 elsewhere in the country to better reflect the circumstances of many hardworking families.
Today's figures come as real wages have grown at the fastest rate since 2007, and near record numbers of women in work. The number of vacancies has also risen by 68,000 over the past year – bringing them to 726,000, higher than before the recession, providing more opportunities for people to move off of benefits and into work.
Work and Pensions Secretary, Iain Duncan Smith, said:
By introducing the benefit cap we have called time on an out of control welfare system where it was possible for people to be better off on benefits than in work.

The cap incentivises work and we are seeing many people responding to it by moving into employment, while others have reduced their benefits claim.

These figures show that the cap is working and we are moving towards a welfare system that is fair for those who need it and the taxpayers that fund it.
Since the cap was introduced in April 2013, around 62,600 households have had their benefits capped. 40,100 of those households are no longer subject to the cap, with 16,300 of them moving into work, and a further 9,000 reducing their Housing Benefit claim, or no longer claiming Housing Benefit at all. Before the cap, there was no upper limit on benefit claims, with 300 of the highest claiming families getting over £10 million in benefits every year.
To increase the incentives for claimants to move into work, households where someone is entitled to Working Tax Credit are exempt from the benefit cap. All households with someone, including a child, in receipt of a disability-related benefit are also exempt from the benefit cap recognising the extra costs disability can bring.
More information
Contact Press Office
Media enquiries for this press release – 020 3267 5116
Press Office
Caxton House
Tothill Street
London
SW1H 9NA
London Press Office (national media and London area enquiries only – not questions about personal claims) 020 3267 5144
Out-of-hours (journalists only) 07623 928 975
England and Wales (local media enquiries) 029 20 586 then 097 or 098 or 099
Scotland (local media enquiries) 0131 310 1122
Follow DWP on:
Published 6 August 2015