BDUK Programme Delivery Model pubished
Government's Broadband delivery team's vision for bringing forward network upgrades and improving access for poorly served areas.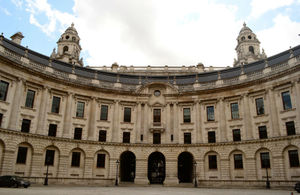 Broadband Delivery UK (BDUK) have published a first version of their Programme Delivery Model which explores bringing forward network infrastructure upgrades and improving the accessibility of services in areas where there is a weak case for commercial investment.
The Delivery Model has been designed to evolve over time, to reflect lessons learned from the Superfast Broadband Pilots, other local broadband projects, and marketplace developments.
BDUK Objectives
The document also provides a high level description of the how BDUK will meet its objectives as part of the Broadband Delivery Programme:
to support economic growth in the UK, including in rural areas
to ensure this country has the best Superfast Broadband in Europe by the end of this Parliament (2015)
to ensure delivery of Standard Broadband to virtually all communities in the UK within the lifetime of this Parliament (2015)
to ensure the efficient use of funding to deliver Superfast Broadband and Standard Broadband
to assist other Government initiatives which are dependent upon Customers ability to access Broadband based services
Further information
Published 19 May 2011