Press release
Baroness Randerson explores Energy, Education and women entrepreneurs in west Wales
Energy, Education and women entrepreneurs all vital to a thriving and robust economy, says UK Government minister Baroness Randerson on visits to West Wales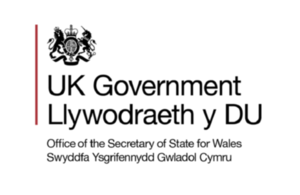 Energy
Following her keynote speech to the Wales Green Building Marketplace last week in which she hailed Wales as a potential leader on UK in energy developments, the Wales Office Minister will this week be further promoting the importance of the energy in industry in Wales.
Baroness Randerson will visit the Murco site in Milford Haven. She is part of the taskforce which is addressing the challenges affecting its former workers. She will also discuss putting robust support in place for former workers with Roger Evans, the Chair of the taskforce.
The minister will then visit oil giant Valero for a tour of the site and is particularly looking forward to meeting their apprentices.
The minister said:
The oil sector is important to Wales' economy – and will continue to play a role in ensuring we have a resilient and secure energy supply across the UK. Wales is an excellent place to invest and it is essential for both UK and Welsh Governments to work together to deliver the best for Wales.

I am delighted to be meeting apprentices at Valero today. The UK Government is creating long-term career opportunities for hard-working and talented people and apprenticeships offer great opportunities for young people.
Education
The minister will be visiting the Lampeter campus of the University of Wales Trinity St David and Pembrokeshire College in Haverfordwest. The two institutions play a valuable role in attracting students to the area and help to put Wales on the world stage for training and academic learning.
At Pembrokeshire College she will tour their new engineering wing with its virtual control room, designed to train the engineers of the future.
Baroness Randerson said:
Innovative educational offers such as this with its cutting-edge technology put us in a position to compete with colleges across the world. I am particularly keen to see more young women choosing careers in engineering and technology subjects and studying Science, Technology, Engineering and Maths. This kind of innovation will attract them to study here and, in turn, boost the area's economy.
Women in business in rural Wales
Baroness Randerson, a recognised champion of women's rights, will also attend an informal round table session at Valero discussing jobs in industry for women.
Another stop-off will be the Chuckling Goat Farm in Brynhoffnant outside Llandysul, a thriving enterprise run by American-born Shann Jones, which produces renowned goats'-milk-based cosmetics which are fast gaining in popularity.
The minister said:
In the lead-up to International Women's Day on 8 March, I am particularly pleased to be promoting women in business at the round table – and seeing their success in action. Women like Shann are an inspiration to others and a shining example of a successful businesswoman creating jobs which boost the economy. Creating jobs is central to building a stronger, more resilient economy and women can and should be job-creators too.
Shann Jones said:
The goats - and humans - at Chuckling Goat are delighted to welcome Baroness Randerson to our smallholding. As a small business based on innovation and farm diversification, we have always admired the minister's strong support for women in business. We look forward to showing her around our brand new soapery, shop and office - as well as the barns, of course.
Published 16 February 2015