Press release
Baroness Randerson: Businesswomen are crucial for a fair economy
Baroness Randerson meets inspirational Welsh businesswomen to see how the UK Government can increase opportunities for women in business.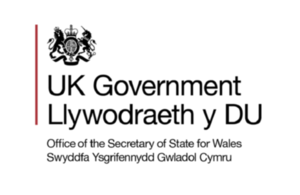 Wales Office Minister Baroness Randerson is meeting inspirational Welsh businesswomen (29-30 January) to see how the UK Government can increase opportunities for women in business.
Ahead of International Women's Day (8 March), Baroness Randerson is visiting Monty's Brewery. Pam Honeyman, co-founder of Monty's brewery is a key contributor in the success of the company - creating and producing the award winning beer that started it all, "Sunshine".
The Minister is also visiting Harrisons Solicitors, Specialist Legal Advisors from Welshpool and Newtown. The Managing Partner Anne Smith won the award of Outstanding Mentor in the Powys Business Awards 2014 – showing that skills such as mentoring that are sometimes associated with women can be valuable business assets.
Baroness Randerson will see Lon Lodges Manager Kerena Pugh who, along with her husband, opened two self catering holiday lodges on their family farm. Kerena is integral to the success of the lodges, with responsibilities ranging from planning and designing development, website design and management and booking and administration.
She will end the trip with a visit to local newspaper, the County Times. Here, she will set out how important it is that women in Wales feel supported and empowered to achieve all their ambitions.
Wales Office Minister Baroness Randerson said:
Encouraging and supporting women to venture into business is an essential part of creating a stronger economy and fairer society, so I am determined to do what I can to get more women in business.

Since 2010, we have seen more women on FTSE boards then ever before – a rise of 10% since the election - and a substantial increase in female-led small and medium-sized businesses – up 14% since 2010.

But we need to do much more so that women in Wales can seize the opportunities available to them to succeed in business
Across Wales, the UK Government is supporting working women by helping with childcare costs – from autumn 2015, a new tax free childcare scheme worth up to £2000 per child for almost 2 million families. Since 2010, there are 9,000 more women in employment in Wales.
Published 29 January 2015