Press release
Baroness Jenny Randerson: "We are a government for business"
Wales Office Minister Baroness Randerson demonstrates commitment to small businesses at Swansea conference.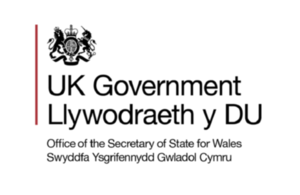 Wales Office Minister Jenny Randerson hailed small businesses as being 'the life blood of the economy in Wales' as she opened the FSB's south Wales Policy Summit today (17 October 2014).
Following the NATO Summit, and in the lead-up to the UK Investment Summit in Newport on 21 November, Baroness Randerson emphasised that the government is committed to its long-term economic plan for Wales and supported moves towards reducing unnecessary red-tape and increasing access to finance for small businesses.
The Minister also outlined her aspirations to see more women occupying senior positions in Welsh businesses and for young girls to pursue traditionally male-dominated careers.
Baroness Randerson said:
Small businesses are the lifeblood of the economy and we as a government are delighted to be collaborating directly with the FSB and the businesses which they represent.

It is our role as government to provide businesses with the necessary support and incentives to help them innovate and grow. We are working to tackle the issues that really matter to small businesses. We are a government for business.
Janet Jones, FSB Welsh Policy Unit Chair, said:
The FSB is delighted to welcome Wales Office Minister Jenny Randerson to today's FSB summit in Swansea. Promoting and guiding small businesses here in Wales is, of course, what we do, and it is invaluable to have the support of the UK Government as we do.

Small businesses are vital to Wales' economy and we are pleased that their role is being endorsed and appreciated in this way.
The FSB conference is being held in Swansea. It will cover the themes of:
Youth entrepreneurship
Finance
The Wales we Want
Published 17 October 2014