Baroness Hanham sees greener homes of the future
Communities Minister Baroness Hanham today saw first hand what the green homes of the future could look like. Visiting the Ecobuild conference…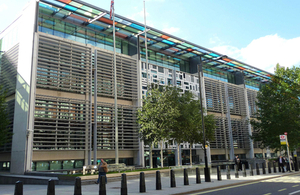 Communities Minister Baroness Hanham today saw first hand what the green homes of the future could look like.
Visiting the Ecobuild conference in London, Lady Hanham saw some of the cutting edge designs and technology that will help build greener homes.
Ecobuild is the biggest event in the world for sustainable design and construction, and will have 50,000 visitors over its three days.
The Minister also took part in a panel discussion about 'solving the housing conundrum', where she set out the Government's plans to turn Britain into a nation of housebuilders once again.
Lady Hanham explained how a new approach based on local support and powerful financial incentives will lead to the building of more homes, which Ministers believe top-down targets failed to deliver.
Baroness Hanham said:
After years of top-down targets that saw housebuilding slump to record lows, we want Britain to become a nation of housebuilders once again. That's why radically reforming the way we build homes - so communities decide what gets built, and how to spend the extra cash they will receive for allowing homes to be built in their area.

But communities up and down the country want to see new homes built to the highest quality - so I'm delighted to be able see for myself some of the radical designs and technology that will make new homes greener, so people can live in homes that are warmer, save money on energy bills and are built to sustainable standards.
Published 2 March 2011