Ban will end testing of household products on animals
Testing of household products on animals will be banned, Crime Prevention Minister Lynne Featherstone has announced.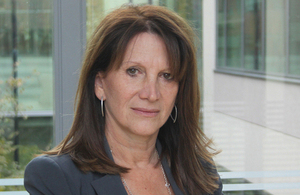 The ban is the result of a commitment made by the coalition government in 2010 to end such testing and forms part of ongoing work to safeguard animal welfare and advance the use of the 3Rs (replacement, refinement and reduction) in research and development.
Today's announcement follows extensive consultation and includes a new definition of what is meant by household products and their ingredients.
Ban comes into force in October
The ban, scheduled to come into effect in October, will cover all finished products – including detergents, polishes and cleaning products, laundry products, air fresheners, deodorants, paints and other decorating materials.
It will also apply to any chemical, when more than half of it is expected to be used as an ingredient in household products. Testing of such ingredients on animals will be banned unless there is a legal requirement or an exceptional justification can be made in advance.
Home Office minister Lynne Featherstone said:
The UK has one of the most comprehensive animal welfare systems in the world to ensure animal testing is carried out humanely and only when necessary.

The ban on the testing of household products and ingredients on animals demonstrates our continuing commitment to safeguard animal welfare and advance the use of the 3Rs principles in research and development.

It will also help to ensure the UK stays at the forefront of global work to find and use alternatives to animal testing.
In order to minimise the regulatory burden on industry, the ban will be implemented through amendments to conditions on project licences issued under the Animals (Scientific Procedures) Act 1986.
To ensure smooth implementation of the ban, we are working with the research and development industry to develop a new guidance, notification and application system.
Government reforms on animal testing
Today's announcement is the latest in a series of reforms introduced by this government to enhance openness and transparency about the use of animals in scientific research, with the aim of improving public understanding of this work.
Last February, the Home Office, along with the Department for Business, Innovation and Skills and the Department of Health, launched a delivery plan to support work to reduce the use of animals in research.
Published 12 March 2015