News story
Bakery provides festive treats for service personnel
Thousands of armed forces personnel on operations this Christmas will be tucking into some festive favourites with help from a Crewe bakery.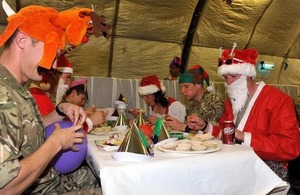 As part of the tonnes of specialist Christmas food that MOD supplies to its troops around the world, thousands of mince pies and Christmas cakes have been provided by Wrights Food Group in Crewe.
Minister for Defence Equipment, Support and Technology, Philip Dunne, visited the factory to thank the staff for their support to the armed forces.
As well as supplying mince pies to the 6,000 personnel who will be in Afghanistan, Wrights Food Group has also provided almost 200,000 festive treats for servicemen and servicewomen deployed on maritime operations or based in Cyprus and the Falkland Islands.
Visiting the factory, Mr Dunne said:
It is wonderful to see such a strong, family-run company helping to support our troops whilst they are deployed overseas at Christmas.

Wrights Food Group has been providing our men and women with festive treats for nearly 2 decades and we should not underestimate how a small taste of home makes all the difference when deployed on operations around the world.
Although for many personnel on duty Christmas Day is business as usual, they will have the opportunity to come together over the festive period and enjoy a traditional Christmas lunch.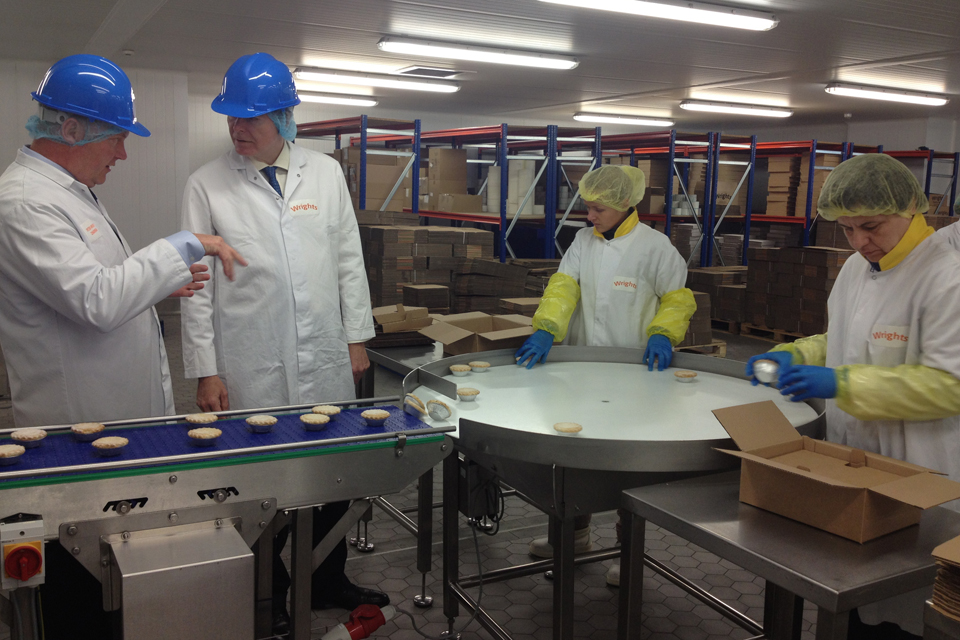 RAF Corporal Charlotte Hopewell, who is based at Camp Bastion in Afghanistan, said:
It's always difficult to be away from your family at Christmas, but it's the little things that make all the difference. Mince pies and Christmas cakes are such an iconic part of Christmas, and it's great to know that there are men and women back home baking these goods for us.

Whilst my husband and I will not be able to share Christmas together this year, I'll certainly be thinking of him over my mince pies which are my particular favourite. I am hoping for some clotted cream on Christmas Day to go with them!
The 800 staff at Wrights Food Group, which was founded in 1926, had to start baking months ago to make sure the pies and cakes were ready to be loaded onto military ships and aircraft and sent across the globe in time for Christmas.
Peter Wright, Chief Executive of Wrights Food Group, said:
It is a true pleasure for us to be providing the brave men and women of the armed forces with festive foods whilst they are deployed overseas at Christmas. Our people are extremely proud that they can contribute in their own way to bringing Christmas to British troops abroad.

It's great to think that whilst troops are hard at work in places like Afghanistan they will be able to share in some seasonal cheer with a mince pie or two.
Published 17 December 2013