Government response
Badger cull purpose is to reduce bovine TB in cattle
Reports that the badger culls are primarily to protect human health are wrong.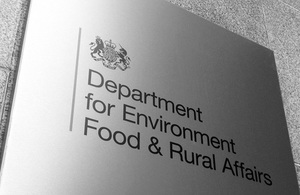 The myth
Several newspapers including The Sunday Times, The Daily Mirror, The Sun and The Daily Mail have claimed that the purpose of the badger culls this summer are primarily to protect human health.
The truth
The purpose of culling badgers is to reduce bovine TB in cattle, due to the disease's huge impact on the farming industry, rural communities and taxpayers. Last year 28,000 cattle were slaughtered as a result of bovine TB, and fighting the disease cost the taxpayer £100 million. If the disease is not brought under control by tackling TB in cattle and wildlife, costs to the tax payer over the next ten years could top £1 billion.
While humans can contract TB, it is currently quite rare and those who have close contact with infected animals or who drink unpasteurised milk are most at risk. Just this week, the European Food Safety Authority published a scientific opinion which stated that there is no evidence of meat-borne transmission of bovine TB in the EU.
Published 1 July 2013