Awards presented to Age UK internet champions
Winners will inspire others to reap the rewards of getting online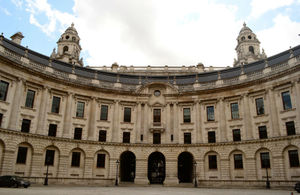 Creative Industries Minister Ed Vaizey announced the names of the two inspirational internet users who will be Age UK's Internet Champions of the Year 2011.
At a ceremony in London, Mr Vaizey revealed that Margaret Goodwin, 64, from Oxfordshire, and seventy-year-old Dave Howe from Devon had scooped the awards.
They will now work with Age UK over the next year to inspire over-65s to discover the benefits of the internet.
The two winners impressed the judges, including Government Digital Champion Martha Lane Fox, with their positivity about using the internet in later life and their confidence about going online to carry out a wide range of activities, including shopping and keeping in touch with family and friends.
Mr Vaizey said there was a powerful case for ensuring that more elderly and disabled people can use the internet and other digital technologies and that ministers want to ensure everyone will be able to benefit from the digital economy.
Last year, the Government launched the e-Accessibility Forum which is working to address some of these issues.
Further information
Published 25 January 2011