News story
Avoiding scams and fraud
The latest news about fraud and scams, sourced from the National Fraud Authority's partners and the wider counter-fraud community.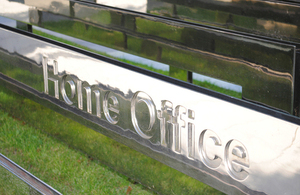 The National Fraud Authority (NFA) is measuring the extent of fraud against charities in the UK to improve understanding of the problem. A link to an online survey has been sent to a sample of charities with recipients being urged to complete it to help provide a better informed picture of fraud loss against the sector. [10 December 2012]
This Monday (3 December) is "Cyber Monday," the busiest day of the year for UK online retailers who are bracing themselves for up to 115 million visits to their sites. That's an anticipated 36% increase on Cyber Monday last year, when there were 84.6 million visits. During the first two weeks of December, consumers are forecast to spend £4.6bn online, up from £3.7bn in the same period last year. [3 December 2012]
A national campaign launched by the National Fraud Authority warns UK investors they risk falling victim to thousands of pounds worth of fraud if they fail to take simple steps to check who they're investing with. [3 December 2012]
New guidance aims to safeguard charitable donations and encourage giving. [1 June 2012]
A new campaign has been launched to raise awareness about protecting personal information. [15 March 2012]
A specialist police unit dedicated to combating insurance fraud is to be set-up through a police-private sector partnership. [12 July 2011]
Get Safe Online is predicting a huge rise in online ticket scams over the summer months as the festival and concert season provides rich pickings for organised gangs of cyber criminals. [21 June 2011]
Think Jessica, SOCA, Trading Standards, the police and the NFA are raising awareness of mass marketing fraud during an awareness week dubbed 'Silence of the Scams'. [13 June 2011]
A new report by CIFAS - the UK's Fraud Prevention Service - has revealed that most instances of staff fraud are committed by individuals under the age of 21. [25 May 2011]
Action Fraud, the run by the NFA, has received 28 reports about perfume fraud, committed via a number of different websites. [18 May 2011]
Can't find what you're looking for? Find some of our older fraud news on the National Archives website.
Published 18 May 2011