Press release
Avian influenza testing
A case of Avian Influenza (AI) - believed to pose only a low risk to public health - has been identified at a site in East Anglia.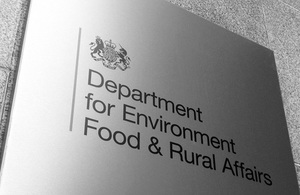 Initial tests on the poultry have ruled out the H5 or H7 strains of the disease, which have the potential to be highly pathogenic and spread quickly.
As a precaution the premises will remain under restriction pending further routine veterinary investigations.
Poultry keepers should remain vigilant by looking for any signs of disease in their birds. Any concerns should be reported immediately to their local vet or the Animal Health and Veterinary Laboratories Agency.
Published 17 April 2013