Autumn Budget 2017 date confirmed
Government will publish its next Budget on Wednesday 22 November 2017.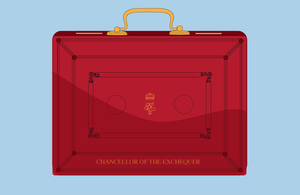 Chancellor announces the date of Autumn Budget 2017
The Chancellor of the Exchequer, Philip Hammond, has announced that the government will publish its Autumn Budget on Wednesday 22 November 2017.
The Autumn Budget sets out the government's plans for the economy based on the latest forecasts from the Office for Budget Responsibility (OBR).
Following the Chancellor's announcement at Autumn Statement 2016, there will now only be one fiscal event in each year, held in the Autumn. From 2018 there will be a Spring Statement, responding to the forecast from the OBR, but no major fiscal event.
Published 12 September 2017