Arts, heritage and sport funding boost
Jeremy Hunt, Secretary of State for Culture, Olympics, Media and Sport, has given his first keynote speech.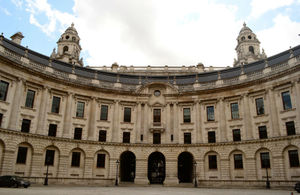 He intends to place an order before Parliament in September that could see arts, heritage and sport each receiving an extra £50 million a year.
Read a full transcript of the speech.
Watch video highlights on YouTube
Proposals
Under the order, the share of money going to each of the arts, heritage and sport good causes will increase to 20% and the Big Lottery Fund will receive the remaining 40%. He also proposes that the Big Lottery Fund will focus its support exclusively on the voluntary and community sectors.
"I want to get the Lottery back to how it was originally conceived," he said. "The lottery was set up to fund grassroots initiatives, not as a pot of money for Ministers to dip into."
Principles
Mr Hunt said three key principles would underpin future policy:
a mixed economy of public and private support for the arts, with stronger incentives to promote philanthropy
access to high quality arts for as many people as possible, through continued free admission to national museums and galleries and continued education programmes
a reaffirmation of the arm's length principle, with no politicisation of funding decisions
Philanthropy
The Culture Secretary also said that he wanted to make private giving to arts and culture easier by:
reforming Gift Aid
building on the successful Acceptance-in-lieu Scheme to make it possible for donors to give works of art to the nation during their lifetimes
rewarding high-performing arts organisations through longer-term funding deals, so reassuring sponsors and donors that their support would complement public investment
Passion
"I am totally passionate about the arts and culture in this country," Mr Hunt explained. "For me culture is not just about the jobs in the creative industries, not just about its economic impact, and not just about the thing that's enjoyed by the millions who go to the cinema, theatre and concerts every week, or visit our museums and galleries.
"Rather, it's what defines us as a civilised nation. It helps us understand the world around us, explain it and sometimes escape from it - and we are all the better for it."
Press
Published 27 May 2010