Arts Council England announces £60m funding for Renaissance Major partner museums
16 museums from Beamish to Bristol to share three-year funding package, in 'a good week for museums'.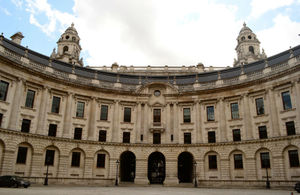 Arts Council England has today announced the 16 Major partner museums who will together receive approximately £20 million a year in funding for the next three years (April 2012 - March 2015) as part of its Renaissance programme for regional museums.
The awards follow the Arts Council's assumption of responsibilities for museum development from the Museums Libraries and Archives Council (MLA) in 2011. It is the first time major Renaissance grants have been awarded for a three year period via an open application system against published criteria.
The Major partners are:
Beamish and Bowes Museum
Birmingham Museums Trust (Birmingham City Council, Think Tank)
Bristol City Council
Cumbria Museums Consortium (Tullie House, Wordsworth Trust, Lakeland Arts Trust)
Horniman Museum and Gardens
Ironbridge Gorge Museum Trust
Leeds Museums and Galleries
Manchester Partnership (Manchester City Galleries, Manchester Museum, Whitworth Art Gallery)
Museum of London
Norfolk Museums and Archaeology Service
Oxford University Museums and Oxfordshire County Museums Service
Royal Albert Memorial Museum, Exeter and Plymouth City Museum and Art Gallery
Royal Pavilion and Museums, Brighton and Hove
Tyne and Wear Archives and Museums
University of Cambridge Museums
York Museums Trust
Excellence and innovation rewarded
Alan Davey, Chief Executive, Arts Council England said: "The announcement of our 16 major partner museums is a significant step forward in the Arts Council's closer relationship with the wider cultural sector.
"They have all been chosen for the excellence of their work, their innovative approaches to connecting audiences with their collections, and for their compelling plans for the future. We are excited to be working with them and we're confident that together they have the skills and ambition needed to provide the sort of inspirational leadership and direction that will benefit museums and audiences across the country."
"A good week for museums"
Culture Minister Ed Vaizey welcomed the announcement, adding: "This has been a particularly good week for museums and galleries, with the Renaissance funding complemented by £4m from the DCMS/Wolfson fund.  It is extremely gratifying that we are able to invest in so many exciting plans for development and growth and I would like to thank all the individuals whose vision and hard work continues to keep our museums and galleries among the best in the world. 
"The fact that we are still able to invest for the future during such challenging economic circumstances shows how important culture is to our future prosperity and wellbeing."
More details of the £8m Renaissance Museum development fund, designed to enhance the sustainability and resilience of the museums sector, were also announced today, while details of the £15m/year Renaissance Strategic support fund will be announced in the autumn.
Further information
Published 24 January 2012