Arts Council England and VisitEngland join forces
Today Arts Council England and VisitEngland joined together in a cultural tourism-boosting partnership.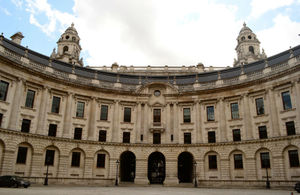 The arts, museums, theatres and festivals form a crucial part of England's visitor economy.
Working more closely together to coordinate activity, Arts Council England (ACE) and VisitEngland will grow the value of tourism by championing England's cultural offer, stimulating local jobs and ensuring the sustainability of the cultural sector around the country.
Key priorities
The three-year partnership will build up particular destinations with real potential to grow their economies by improving their cultural tourism offer, through:
shared research and improved skills in each sector
a drive to make sure local tourism and cultural organisations work closely together
£3million of Arts Council National Lottery funding will be available to local culture and tourism partnerships to help them capitalise on their unique offerings. New arts and cultural experiences and targeted holiday packages for visitors which include cultural aspects are expected.
A top cultural tourist destination
Culture Secretary Maria Miller said: "Our country is renowned around the world as a top cultural tourist destination - with iconic heritage sites, museums and theatres; the industry has a strong role to play in our economic growth.
It makes sense that our cultural and tourist industries join forces, as in many cases they are two sides of the same coin. This new partnership between VisitEngland and Arts Council England will help local organisations give both tourism and cultural sectors a boost. I am keen to promote this kind of collaboration going forward." 
More information
Published 6 February 2013