News story
Artful enters the water
Britain's third £1 billion Astute Class nuclear submarine, Artful, was lowered into the water at Barrow-in-Furness on Saturday, 17 May.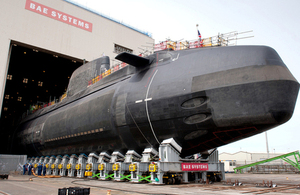 Moving the nuclear-powered attack submarine from the BAE Systems construction hall at Barrow-in-Furness, in Cumbria, and into the water was a huge milestone in the Astute submarine programme.
Weighing in at 7,400 tonnes and at 97 metres long, Artful is the third of 7 highly complex Astute Class submarines being built for the Royal Navy. Two of the submarines, HMS Astute and HMS Ambush, have already been handed over to the Royal Navy, and construction of the remaining 5 continues.
Now in the water, Artful will begin the next phase of her test and commissioning process ahead of sea trials next year.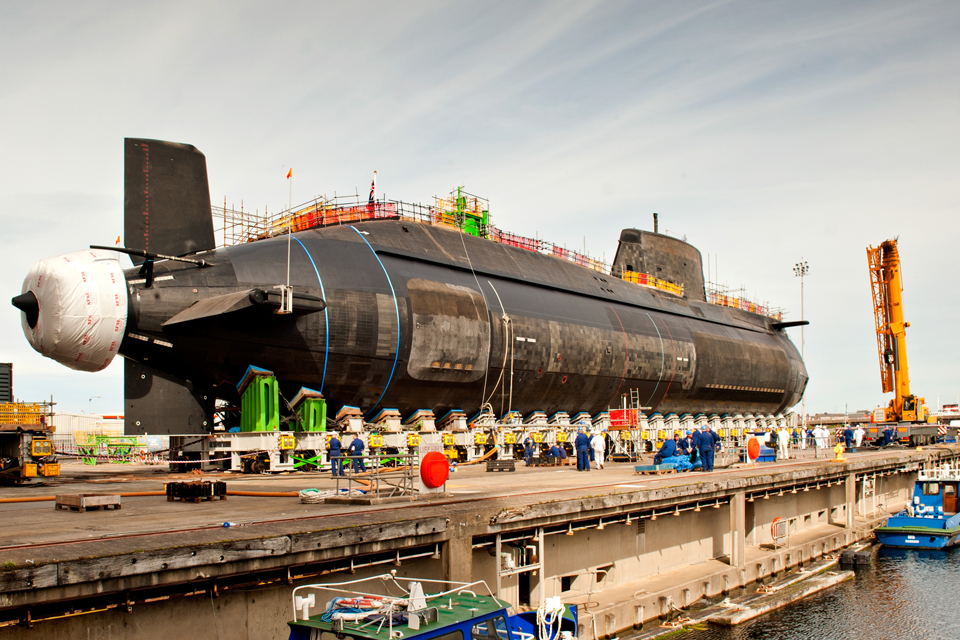 Stuart Godden, Astute programme director for BAE Systems, said:
The launch of Artful is another significant step forward in the Astute programme. Witnessing a submarine move out of the hall and be readied for launch is truly inspiring and a source of great pride to all those who have played a part in getting Artful to this stage.
Published 19 May 2014