News story
Army reservists on exercise in Italy
Army reservists from 4th Battalion The Duke of Lancaster's Regiment (4 LANCS) are training near Venice with soldiers of the Italian Army.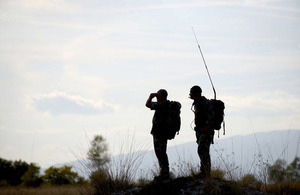 More than 80 men and women from Anzio Company are spending 2 weeks working with Italy's 7th Infantry Regiment and 32nd Tank Regiment.
The 4 LANCS infantry company not only includes fighting soldiers but also medics, chefs, training officers and other support staff, most of whom have civilian jobs but give up their spare time to train and serve as Army soldiers.
Based at Camp Cellina Meduna in the north of the country, Exercise Roman Star was designed to link the reservists' training with that of other NATO forces and ensure the best tactics and techniques are shared between partner nations. It is testing vehicle drills, section attacks, night patrols, ambushes and ways to draw enemy soldiers out from cover.
In recent times, Army Reserve training has been designed to produce individual soldiers which could slot into regular units on operations as and when required. As the military commitment in Afghanistan draws down, Roman Star marks a shift towards developing fully formed deployable units which train more closely with the Regular Army.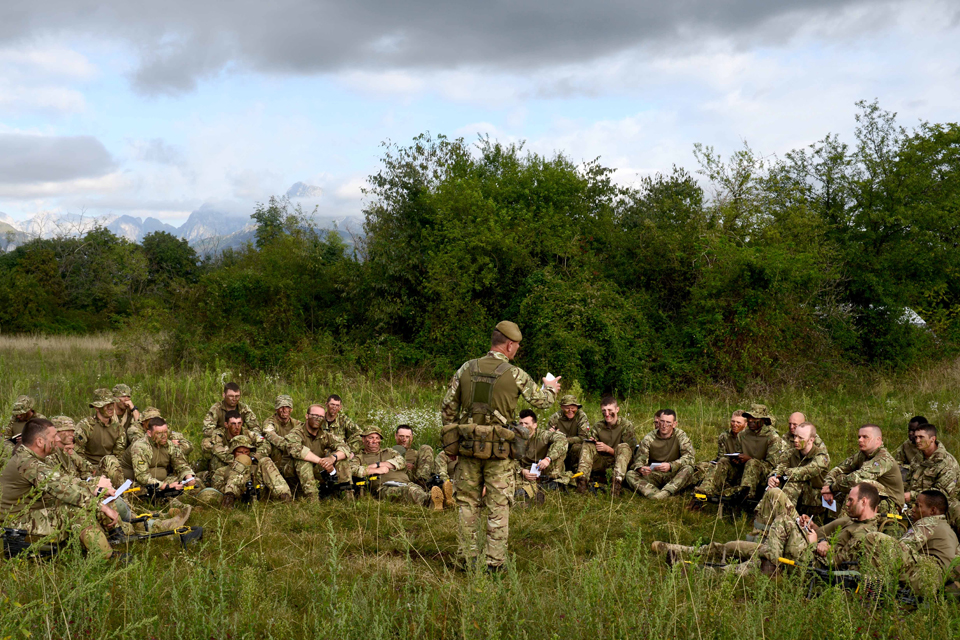 MOD is investing an additional £1.8 billion in training and equipment for the Army Reserve, and more than trebling its overseas exercises from 7 to 22 per year. MOD's new plans also include increasing pay through a paid annual leave entitlement as well as being paid to train as standard.
Major Nick Kennon, Officer Commanding Anzio Company, works as a solicitor in Carlisle. He is pleased with the way his reservists have responded to the challenge. He said:
We have got an awful lot out of this exercise. We've been changing the direction of training; it's no longer about getting individuals ready for Afghanistan, we're going back to training as a unit so we can ultimately be paired with and train with a regular battalion. The soldiers I have had with me here in Italy are meeting that challenge really well and are committed to building up to the new role that they're required to play.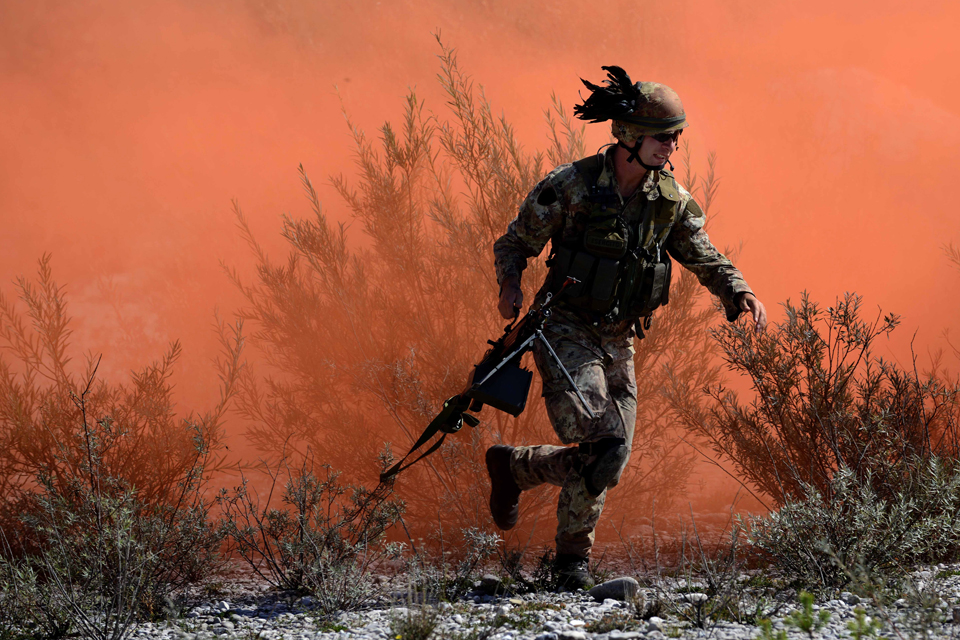 Lance Corporal Andrew Sutherland is second-in-command of a 6-man platoon – a far cry from his day job as a mortgage protection manager. He said:
This exercise has been brilliant. My role this week has involved a lot of administration and tight deadlines. Doing that in this high pressure environment helps me out in my civilian role at the bank.

Many of my colleagues don't understand that a lot of my reservist colleagues have taken 12 months out of their lives to go and serve their country on operations overseas and I'm quite passionate about helping them understand what we do.
Kingsman Craig Shone is a geography student at Salford University. He said:
I'm excited by this new training schedule and I'm looking forward to getting to work on new types of equipment; for example working with the Italian tanks has been a fantastic experience and I would love to do a tour with the lads. Being in the Reserve has boosted my confidence, particularly in public speaking, and it's really brought on my map-reading skills!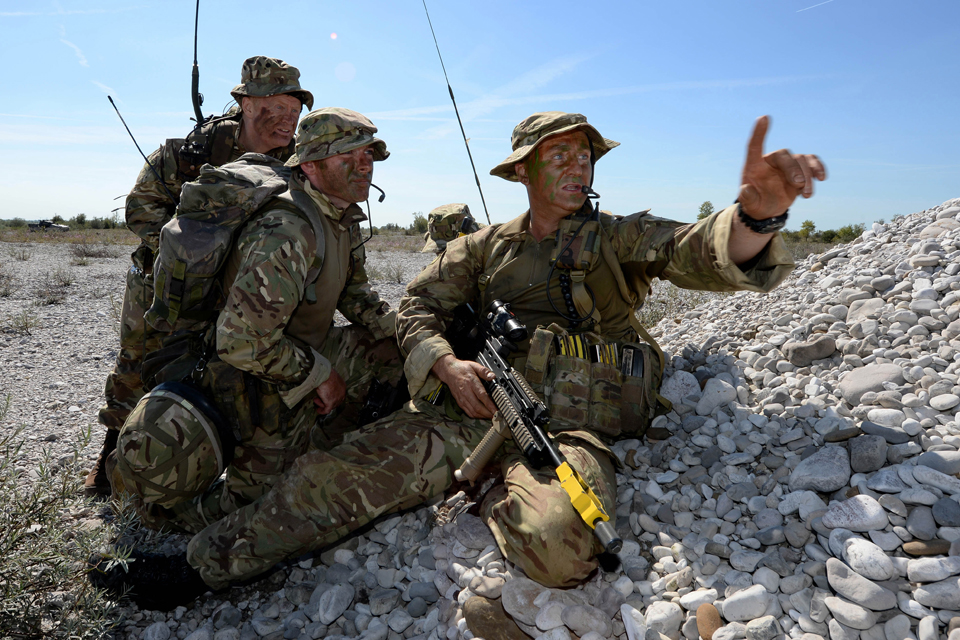 Kingsman Joshua Bowley joined the Army Reserve 18 months ago and is a 4 LANCS platoon signaller. His day job involves website and mobile phone app design for a Manchester-based company:
My friends at work think this has been a 'jolly' but it hasn't," he said. "We've spent 10 days in the field, in all conditions, day and night. It's a challenge but it's fun too. I'm now looking forward to working with our own regulars, but we need to build up our skill levels first and that is what the Italian Army have been helping us to do.
The UK Armed Forces are changing, with greater emphasis being put on the Reserve Forces. The aim is that, by 2020, reservists will be a fully integrated component of the 'whole force' and will routinely deploy as part of all military operations.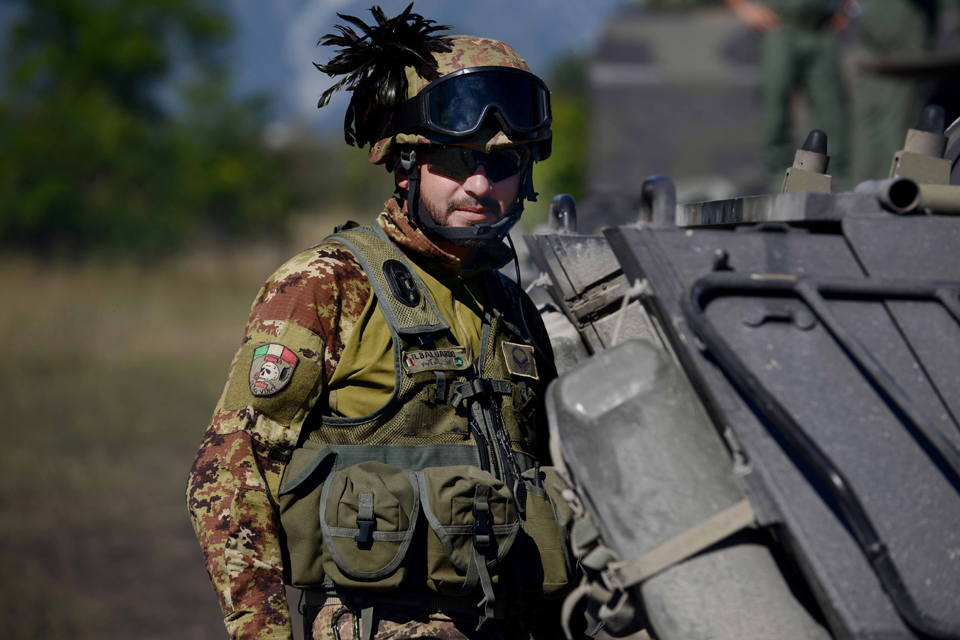 Published 26 September 2013