News story
Army Reserve cadets graduate from new Sandhurst course
The first reservist Officer Cadets on a new 8-week commissioning course being piloted at Sandhurst have graduated from the military academy.
One month on from the Reserves White Paper, this pilot course demonstrates the new focus on growing the Army Reserve. These young officers will be part of a new era for the Territorial Army as the new Army Reserve, with improved training, benefits and equipment.
The pilot course requires the Officer Cadets to immerse themselves in Army life for 8 weeks, learning all the basics of military skills and the art of leadership, from weapons handling and drill, to command and tactics.
The core values of the Army are instilled into Reserve Cadets at Sandhurst in the same manner as their Regular counterparts. The same standards of selfless commitment, respect for others, loyalty, integrity, discipline and courage are expected.
The aim of the intensive course is to enable recruits to fast-track their officer training, which would usually be spread over the course of a year or more around the volunteers' civilian life commitments.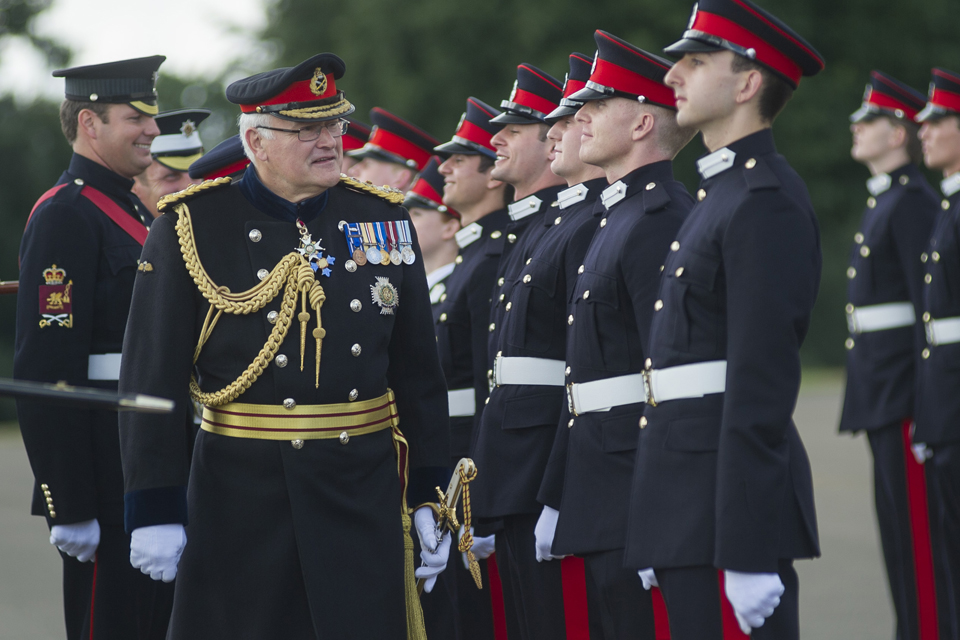 Speaking at the passing out parade, the Chief of the General Staff, General Sir Peter Wall, said:
Those who volunteer to serve as reservists in the British Army are, in my opinion, unique. It is not only the level of commitment and dedication required, but also the willingness to deploy on operations that sets them apart.

These are exacting but also exciting times that will see some of the biggest changes to the Regular Army and the Reserves for many years.
One of the Officer Cadets who graduated was Second Lieutenant Matthew Osment, who is an auditor with PriceWaterhouseCoopers. He said:
It is a big commitment for my employer to let me have 8 weeks off to take part in this new commissioning course, but the leadership skills I have learnt at Sandhurst have given me confidence and assurance I can take back into my day job.

I have learnt how to manage and lead teams effectively under pressure and these are key skills for me to progress in the Army Reserve, which can only benefit my civilian career.

I have always wanted to be an officer in the Army Reserve. It has been tough but really enjoyable and the other Officer Cadets on the course will be friends for life.
The course is part of the new package on offer to Reserves. In future reservists will be better paid - including contributions to a military pension - better trained and better equipped, as they play a greater part in the Army's role to secure the nation in an uncertain world.
Published 8 August 2013
Last updated 8 August 2013
+ show all updates
Shortened standfirst to fit parameters. Clarified 8-week course rationale.
First published.