News story
Army helps jobseekers towards employment
A pioneering project in which the Army helps long-term jobseekers become more employable has begun this week.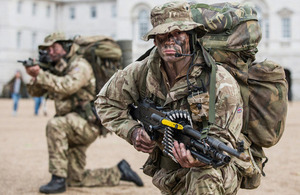 Midlands SPEAR (Supporting People into Employment with the Army Reserve) is a pilot scheme created by 143 (West Midlands) Brigade which has caught the attention of government ministers and, if successful, could be rolled out across the UK.
Run in partnership with Jobcentre Plus (JCP), Jobs Enterprise Training (JET) and Stoke College, it is the brainchild of Community Engagement Warrant Officer Class 2 (WO2) Ray Miller.
As well as boosting the skills and confidence of unemployed people aged 18 to 30 in the Stoke-on-Trent area, an exciting and intensive 4-week course also aims to promote awareness of the Army Reserve, what it has to offer potential employees and employers, and to improve working relationships with other agencies.
Weeks 1 and 2 will involve participants attending Army Reserve units in local areas and learning workplace-recognised skills in a military environment.
This will involve team-building and motivation, health and safety and plant/power tools safe operation, and workplace first aid.
Week 3 will be a work placement provided by JCP and JET, while week 4 will be spent in college learning IT skills, CV writing and interview techniques.
WO2 Miller said:
All the Army Reserve units we have in towns and cities across the country have a wealth of skills they can give to the people around them.

We can help and motivate those struggling to find employment and have developed a really good working partnership with JCP, JET and Stoke College.

The course has a minimal cost and all the resources are there to make a difference to the lives of those actively seeking work.
The candidates, sourced from JCP and JET, will also have the option to apply to join the Army Reserve.
Among those taking part on the first day on Monday was Anthony Woch. The 20-year-old has been unable to find work since leaving St John Fisher School in Newcastle-under-Lyme.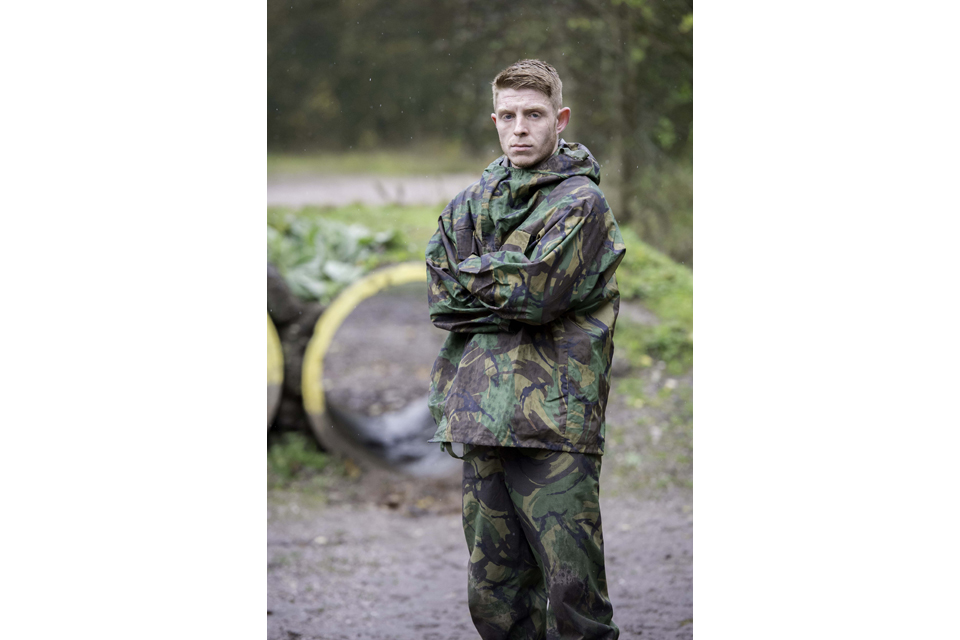 As a result of his mother moving away and his father becoming ill, he now lives at the Salvation Army hostel in Stoke. He said:
It is really hard. I apply for about 10 jobs a week. It's difficult surviving on benefits but you just have to put a smile on your face and get on with it.

I tried to get into the Army a few years ago but failed on the command tasks and that really knocked my confidence, but I feel like I'm ready to give it another try and this course is a great opportunity to help me do that.

I would like to join the Mercian Regiment or train as an Army mechanic and will listen to everything I'm taught on the course to make sure I have a chance of getting in this time.
The Army Reserve aims to recruit up to its full manning of 30,000 trained soldiers, with up to an additional 8,000 soldiers in training, to provide an integrated and trained Army by 2018.
The UK reserve forces play a vital part in our nation's defence. Find out how you can get involved and what is on offer for reserves.
Published 20 November 2013