News story
Army captain locates mother after 27 years apart
After years of searching for her long-lost mother, an Army officer currently based in Afghanistan has finally found her.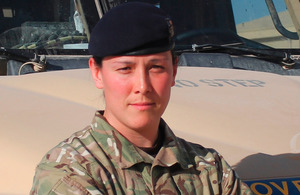 After being apart from her mother for 27 years, Captain Anne-Marie Douglas-Evans managed to locate and have contact with her just in time for Mother's Day.
Captain Douglas-Evans found her mother through an online search while serving on operations in Helmand province, where British forces are in the process of handing over security responsibilities to their Afghan counterparts.
Captain Douglas-Evans was separated from her mother when her parents divorced when she was just 5 years old. After spending her early childhood in Thailand, she returned to the UK with her father George and brother Robert. She said:
It was only as I grew up that I knew I wanted to find my mum. One day I just decided to go for it and started searching the internet.
Captain Douglas-Evans did a simple internet search specifically looking for websites for lost parents in south-east Asia. She found what she was looking for, gave the details of her situation, and left an email address for people to contact her. She continued:
It was only about 5 weeks ago that I randomly checked my junk email folder and I had a response to my search.
I had an email from a Filipino lady who now lives in Portsmouth who thought she knew what had happened to my mum.
Feeling hopeful, but a little sceptical, Captain Douglas-Evans continued to ask questions of the stranger and the stories began to match up - she had found her mother. Her mum had married a Norwegian and is currently living with her family in Norway.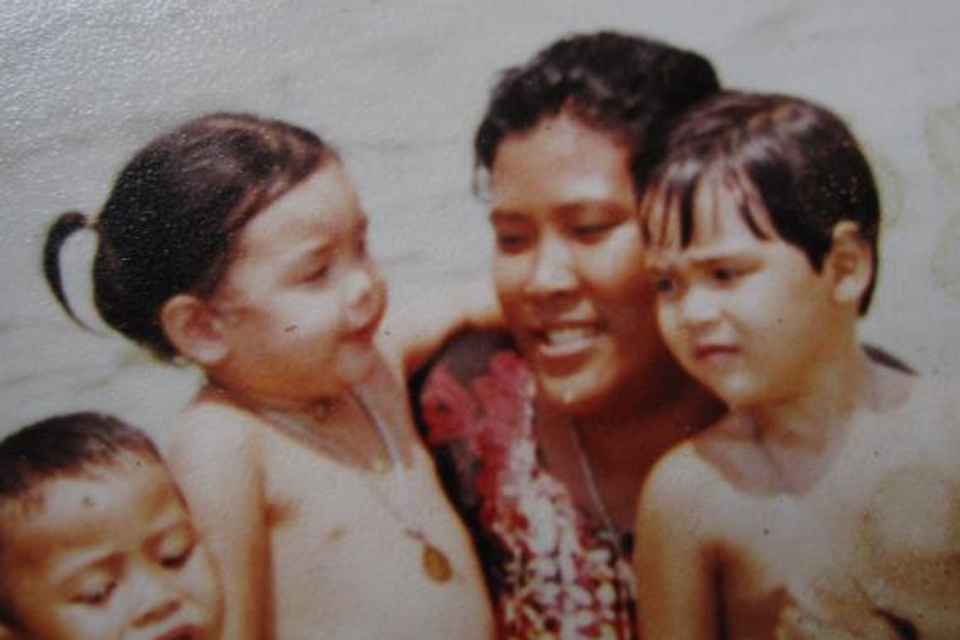 Captain Douglas-Evans said:
I haven't had the opportunity to speak to mum on the phone yet. I've been using the welfare internet facilities here to chat via Facebook and we've been getting to know each other that way.
My brother has already been to Norway to see her; I'd never heard him so happy when I told him that my efforts had paid off and we'd found her!
After I get home from Afghanistan I am planning to go and meet her in person in Norway. I can't wait for our first phone conversation after I get home. I'm just so excited.
Captain Douglas-Evans joined the Army in 2002, primarily as an aircraft technician, before commissioning from the rank of corporal into the Royal Electrical and Mechanical Engineers in 2007.
On operations in Afghanistan she is commanding a platoon of the Theatre Equipment Support Battalion, which is responsible for maintaining all the light-wheeled vehicles in theatre. She said:
It has been a privilege to command such hardworking soldiers who are dedicated to maintaining vehicles to the highest standard.
They work hard and will do whatever it takes to put fit vehicles in the hands of the troops on the ground.
Published 11 March 2013