News story
Armed Forces Minister visits RAF Fylingdales
Armed Forces Minister Mark Francois has visited the heart of the UK's missile defence system as part of a wider tour of air defence assets.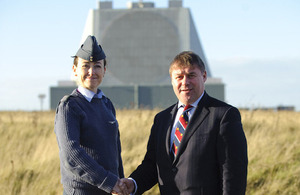 Mr Francois was shown around the ballistic missile early warning site at RAF Fylingdales in Yorkshire, which plays a vital role in monitoring space for missiles, satellites and other debris on behalf of both the UK and US governments.
After touring the radar and the futuristic space operations room the minister visited the brand new visitors' centre, which opened in September to mark the 50th anniversary of RAF Fylingdales.
Mr Francois also took the opportunity to speak to a number of the men and women that work at the RAF station helping to keep Britain safe.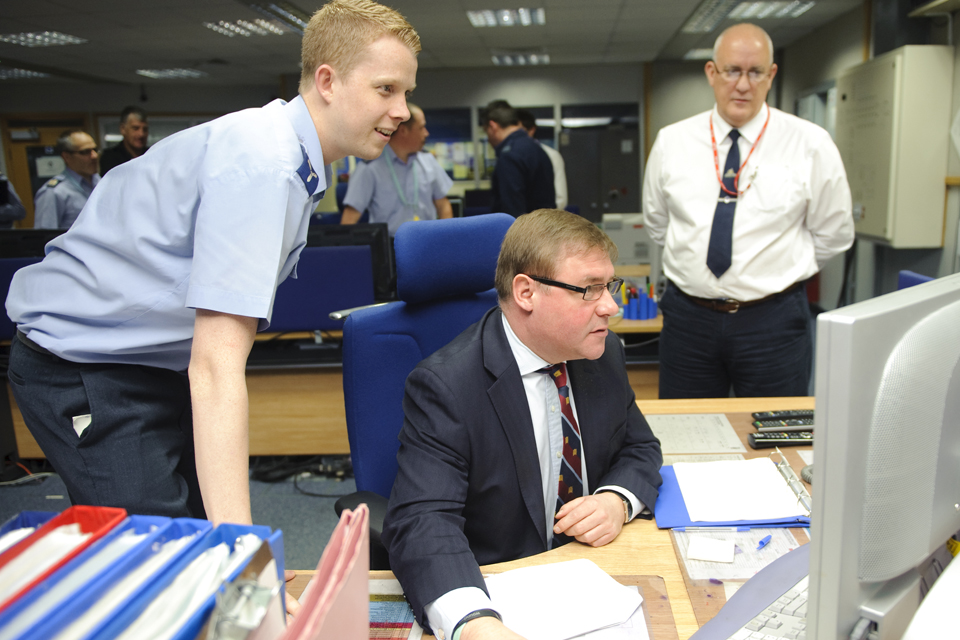 Mr Francois said:
This is the fiftieth year of ballistic missile early warning operations at RAF Fylingdales and to meet the men and women who perform such a vital role in the defence of the UK and her allies was a real privilege.

With its personnel and sophisticated systems maintaining a constant vigil for missile threats and space debris, RAF Fylingdales continues to play a unique and essential role in maintaining safety and security in an uncertain world.

These people help to keep us safe 24-hours-a-day, 365-days-a-year and we are proud of what they do.
Wing Commander Rayna Owens, RAF Fylingdales Station Commander, said:
We were delighted to welcome Mr Francois to the station and show him the valuable work that our personnel do every day.

RAF Fylingdales is a vital cog in the UK's defences and our people work 24/7 to ensure we know what's out there.
RAF Fylingdales has been at the cutting-edge of the development of space surveillance and analysis since it opened 50 years ago, integrating contractors into operations.
The team play a vital role globally as they also contribute to the US Space Surveillance Network through the Joint Space Operations Centre at Vandenberg Air Force Base.
Published 15 November 2013