News story
Armed forces going for gold
Members of all 3 services are part of Team GB hoping to win medals at the Winter Olympics in Sochi.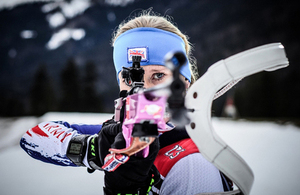 The UK armed forces are well represented at the 22nd Winter Olympics in Sochi, Russia, which start today.
In fact, half of the Team GB bobsleigh team is made up of people from the services. The bobsleigh, which sees a fibreglass sled hurtling down a man-made ice track, has 5 armed forces personnel representing Team GB in all of the 3 events.
On the men's side, the 4-man team will be going all out to win its first bobsleigh medal since 1988. The GB men have also qualified for the 2-man. And on the women's side there's a chance of a medal in the 2-woman.
Sergeant John Jackson of the Royal Marines is leading Team GB's quest for gold at the Winter Olympics. Sergeant Jackson, a physical training instructor, competed in the Vancouver 2010 Winter Games, and is the pilot of GB1. He said:
To represent Team GB for a second time is a great honour. I'm looking forward to performing on the greatest stage, the highest level of competition, with my teammates.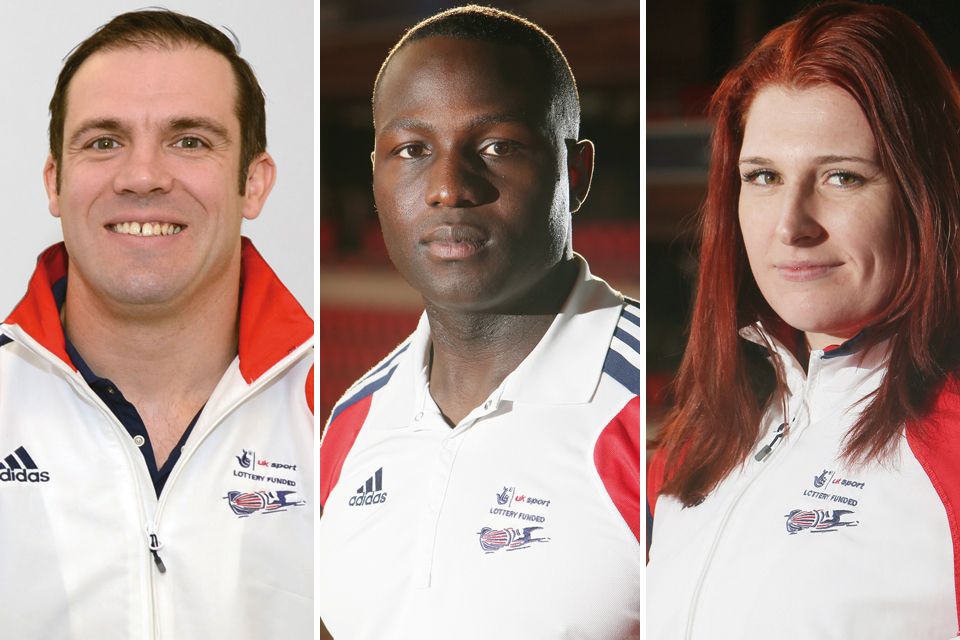 One of those teammates is Sergeant Lamin Deen from the Grenadier Guards. He is the pilot in both the 2-man team and the 4-man reserve GB2 team. He has been competing in the sport since 2006, but Sochi will be his Olympic debut. Sergeant Deen said:
To compete at an Olympics was a dream of mine and it still feels like a dream. I don't think it will feel real until I am on the start line in Sochi competing alongside my teammates in our Olympic kit.
The GB1 4-man team also includes Corporal Stuart Benson, a Royal Air Force avionics technician originally from Scotland. After a blistering season, the team took silver at the European championships in the final race before heading off to Sochi. Corporal Benson said:
A silver medal was a great achievement and standing on the podium gave me an exceptional sense of pride and excitement. I felt that not only was I representing my country, but also the Royal Air Force.
Also selected to go to Sochi with the GB2 4-man team is Senior Aircraftman John Baines from RAF Leeming. He said:
I took up Bobsleigh in 2008. The opportunity that has been given to me as an elite athlete in the Royal Air Force is a dream come true and I can't think of a better career to have alongside my second as an athlete.
Paula Walker, a corporal in the Royal Signals, is the driver of the 2-woman sled. She made her GB debut in 2006 as a brakewoman, and after 1 season moved to driving. She made her Olympic debut in Vancouver in 2010 where she finished 11th. Corporal Walker said:
It fills me with great pride to represent Team GB once again. Eight years of hard work have gone into trying to be the best physically and mentally. I hope that we do our country proud in Sochi.
The biathlon consists of cross-country skiing combined with rifle shooting and evolved from a 19th century Norwegian military training regime.
So it's only apt that the British team contains 2 of our own: Lance Bombardier Lee Jackson of 16 Regiment Royal Artillery and Corporal Amanda Lightfoot from the Adjutant General's Corps. Both will feature in the sprint and individual competitions.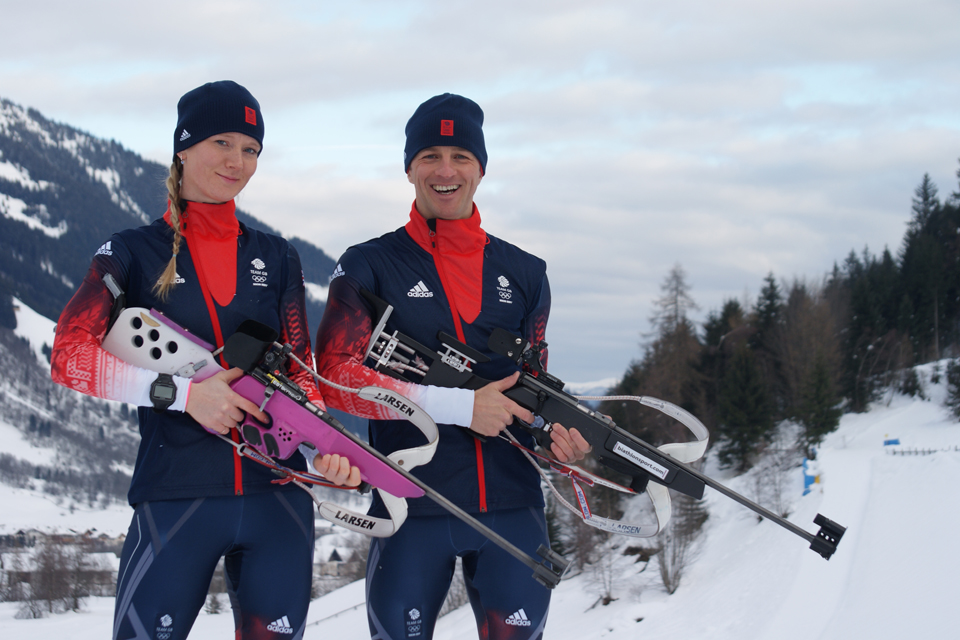 Lance Bombardier Jackson is an old hand at the sport, with 15 years of competition behind him. He first competed at the Winter Olympic Games in Vancouver in 2010. He said:
Being a part of that one team, Team GB, is unbelievable, and remembering the disciplined 4-year commitment full of hard work and sacrifice helps me to focus on the task at hand.
For rookie Corporal Lightfoot, Sochi will be her first Olympic Games and she is only the second British woman ever to qualify for Team GB in the biathlon. She said:
When it was announced that I had been selected I was overwhelmed, tears and laughter combined. It has been a worthwhile journey to get to this point in my sporting career and I will enjoy every minute.
Published 7 February 2014