Armed Forces Community Covenant scheme launched
On 16 May 2011, the Defence Secretary, Dr Liam Fox, published the Armed Forces Covenant which outlined the moral obligation between the Nation…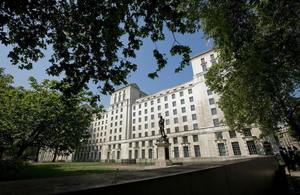 On 16 May 2011, the Defence Secretary, Dr Liam Fox, published the Armed Forces Covenant which outlined the moral obligation between the Nation, the Government and the Armed Forces and aims to improve support to the Armed Forces Community (which includes serving personnel, their families and veterans). See Related News.
One of the key measures of the covenant was the launch of a Community Covenant scheme.
The launch of the first community scheme in Oxfordshire today will be followed by launches in the Vale of Glamorgan, Hampshire and North Yorkshire over the next two weeks, and in Portsmouth at a later date. The intention is that as many areas as possible should adopt Community Covenants.
The aims of the Community Covenant include:
to encourage local communities to support the Armed Forces Community in their areas, and vice versa;
to promote understanding and awareness amongst the public of issues affecting the Armed Forces Community;
to recognise and remember the sacrifices made by the Armed Forces Community; and
to encourage activities which help to integrate the Armed Forces Community into local life.
£30m of Government funding has been allocated over the next four years to support the Community Covenant scheme. Further information will be issued shortly.
Andrew Robathan, Minister for Defence Personnel, Welfare and Veterans, said:
The launch of the Armed Forces Community Covenant is a significant step forward in encouraging the whole country to show that they back their Armed Forces. What is most important is that this is the local community supporting their local personnel, both past and present, and their families.

This is about making Service life a central part of life in the community and improving the bond between the Armed Forces and the people they serve.
Published 20 June 2011