News story
Area VI and VII skates and rays fishery closed to some vessels
From 12 October 2014 the skates and rays fishery in areas VI and VII (SRX/67AKXD) is closed to all fishing vessels administered by the MMO.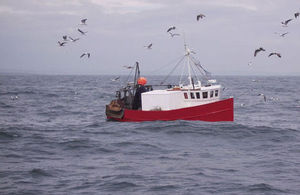 The closure, from 00.01 on Sunday 12 October, is due to stock exhaustion. It affects under 10 and over 10 metre vessels, both members of producer organisations and non-sector.
The fishery remains open for under 10 metre vessels administered by the Welsh government.
The MMO hopes to re-open the fishery in the future once the flexibility under the 2014 Quota Management Rules (PDF, page 5) has been realigned and all landing data reaches our systems.
Published 10 October 2014