Are there links between problem gambling and fixed-odds betting terminals?
We're seeking your views as we publish our response to Select Committee report on gambling.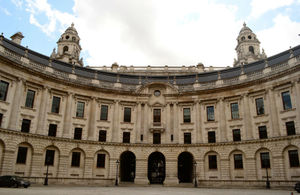 We are calling for evidence on any link between problem gambling and B2 machines (sometimes called fixed odds betting terminals, or FOBTs) as part of a consultation to review the maximum stake and prize limits for gaming machines.
In a response to the ongoing debate about B2 machines, including persistent concerns about their link to problem gambling, we are asking for evidence on the potential social impact these gaming machines may have.
Seeking your views
We are seeking views from the gambling industry, problem gambling groups and others on how a change to the level of stakes and/or prizes for B2 machines would have an effect socially, in terms of gambling-related harm, or economically, such as the impact on high street betting shops, investment and employment.
We have also responded to the Culture, Media and Sport Select Committee's report into Gambling, and rejected their recommendation to ease current restrictions on B2 gaming machines.
The three month consultation, is also inviting the gambling industry, charities and faith and community groups for their input on the value of stakes and prizes on a range of gaming machines. The review will apply to those gaming machines classified as category B, C and D and found in venues such as betting shops, casinos, arcades and pubs.
Minister for Sport and Tourism, Hugh Robertson said:
"The Government's response balances the need to acknowledge gambling's contribution to the economy with an explicit recognition of the need to protect players, particularly at the higher end stakes. We recognise the current concerns about the impact of such machines, are undertaking an evidence-based review and will take action if necessary."
Timeline
Subject to the outcome of the consultation, we will develop and agree final proposals to take forward with the Gambling Commission, the body responsible for regulating the industry in Great Britain. Any changes to the stake and prizes covering category B, C and D gaming machines are expected to be implemented towards the end of 2013, subject to Parliamentary approval.
The Government response recognises the importance of gambling as a legitimate part of the leisure industry, and the contribution it makes to the economy, but also acknowledges that for others it can cause serious harm and distress.
Consistent regulation for online gambling
Our response also highlights our commitment to ensuring customers are protected by consistent regulation of the online market. A draft Bill to ensure greater protection measures for British-based users of remote gambling services was published last month and is before the Culture Select Committee for scrutiny. 
Further information
Published 15 January 2013