Apprentices helping to build new Wrexham prison
NOMS is proud to support National Apprenticeship Week with 100 new positions created thanks to the construction of a new prison.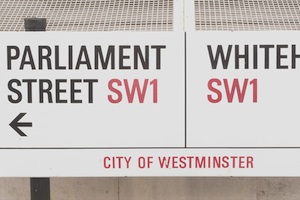 Lend Lease is constructing the new prison in Wrexham, North Wales, and as part of the commitment to the local economy, 100 apprenticeship places will be created during the next two years.
Daniel Davies and Tom Pewtner are two people who are already taking advantage of the scheme.
Daniel, 18, has wanted to be an engineer from a very young age and is currently studying for an HNC with Coleg Cambria, attending college one day a week with the rest spent on site.
He says: "I believe that an apprenticeship is the best way to learn skills and gain experience. Being paid is an incentive to work harder and progress within the industry. I have enjoyed getting to know the team and working alongside them doing something I have always wanted to do."
Tom is 21 and left school at the age of 15, taking up a job installing block paving and fencing. He then worked on sheep and dairy farms before joining a log company on the Wrexham Industrial Estate. While he was there, he heard about the apprenticeship opportunity with Jones Bros, a sub-contractor working on the site.
He is training to be a plant operator and says: "I would recommend an apprenticeship as it's a great opportunity for anyone to earn money, develop skills and learn from experience at the same time. It's also great to be part of a local project like the prison."
Published 12 March 2015