Apprentice star's top 10 tips for market stall start ups
Corbally and Pickles in call to back Love Your Local Market fortnight.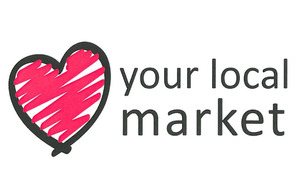 Local Government Secretary Eric Pickles and Apprentice star Adam Corbally today (16 June 2012) joined forces to call on communities and budding entrepreneurs to use the local markets fortnight to back new businesses and a high street revival.
The 2 week event will start next Saturday (23 June 2012) on National Market Day. Around 300 local markets will be involved in celebrations all over the country to attract visitors into towns, help new start-ups and boost enterprise.
Adam Corbally, formally a market-trader and now a successful businessman, is offering would-be traders his top 10 tips for running a market stall. Tips include:
get there early
set up near a cafe or toilet for more footfall
get your prices right
remember smiles and tales make sales
Love Your Local Market fortnight will encourage budding entrepeneurs and shopkeepers to try their hand at operating a low-cost retail business at the market. Thousands of extra low-cost pitches will available to entrepreneurs, business starts-ups and would be retailers.
There will be a 'tables for a tenner' deal so people can turn up on the day and pay just £10 for a stall. Some places will also have expert advice on hand from experienced 'market mentors' offering helpful advice to new traders.
Mr Pickles has written to every council in the country urging them to make the most of this 'exciting opportunity' to support their high street and boost the local economy by considering things such as temporarily pedestrianising streets and relaxing parking and delivery restrictions as well as supporting advertising for local events.
Adam Corbally's top tips are part of a short guide being published next week called 'Getting Started'. Produced by the National Association of British Market Authorities, it will offer helpful advice for people looking to get started as a market trader or establish a market including who to speak to, grants and what to do about insurance.
Eric Pickles said:
"The bustle of a busy market has long been a great British tradition. Markets are a vital and vibrant part of any town's shopping experience. These energetic traders are not just somewhere to find a great deal, they are an important part of local economic life that deserve our support.
"Love Your Local Market fortnight is a really exciting opportunity for towns and villages to boost their high street economy. For any local entrepreneur who's dreamt of starting a business, now is the time to try it and take advantage of the special trader rates on offer - it doesn't come much better than a tenner to start a new business."
Adam Corbally said:
"I am really passionate about markets and proud to support this fantastic Love Your Local Market fortnight.
"My top tips come from the heart and are based on 14 years of trading. They're a straight forward and simple way to do it right - the kind of advice I wish I'd been given when I started out.
"I hope as many people as possible get stuck in and have a go at running a stall - if I can make it a career so can you - either way, head down to your local market and see what's on offer."
Minister for Markets Andrew Stunell said:
"From Stockport to St. Ives market traders across the country are preparing to showcase all that is great about our local markets. Some of Britain's biggest household names started off on market stalls and Love Your Local Market, starting on 23 June, could be the fortnight that kick starts a few more budding British businesses."
First announced as part of the government's response to Mary Portas' review of the High Street, the Love Your Local Markets fortnight is being run by the National Market Trader Federation and the Markets Alliance.
Graham Wilson, Chief Executive of National Association of British Markets Authorities said:
"Markets provide excellent opportunities for new start businesses and I am delighted that so many markets have responded to Mary Portas' proposal for a National Market Day. Love Your Local Market and National Market Day will also provide markets with the chance to demonstrate their value to the local communities they serve and we are going to see lots of celebration and innovation during the fortnight of the campaign."
Joe Harrison, Chief Executive of the National Market Traders Federation added:
"This is a great initiative to get more people trading on markets, and is an excellent way for them to dip their toes into our industry. It's in line with what Mary Portas recommended in her review, and puts a deserved focus on retail markets, which are at the heart of town and city centres.
"The campaign reinforces what the federation is doing to encourage entrepreneurs to set up in businesses on markets by producing a comprehensive training guide for first-timers. Also it's not about taking a job, but about creating one, and that is something I am sure the government wholeheartedly supports."
Further information
One of the stars of this year's Apprentice, Adam Corbally, started out as market-trader in his hometown of Glossop, Derbyshire and now runs a successful wholesale and retail fruit and veg business and manages his own property portfolio. Here are his top 10 tips for market stall start ups:
the early bird catches the worm - get there early, get set up and be prepared
get the best pitch - as crazy as this may sounds, always pitch near the toilet or the cafe, people generally visit both on a market, if you're near them you'll get the footfall; if you are casual then get the best pitch you can and then you can always work your way up, respect that some traders will have been there for years
setting up to sell - always judge your pitch from 25ft away, not stood at it; if it doesn't look right from afar, people won't feel invited to have a look around
there is no such thing as bad weather - it's just not dressing for bad weather; wrap up and always have waterproofs at the ready; a comfy trader is a happy trader; don't forget about the good weather either, sunhat and sun screen are a must, people forget that the English sun is the same as the Spanish sun
float - never overlook the importance of having a healthy float at the start of the day, if you start running around looking for change, you will lose sales
things to remember - bungee cords (you will see what I mean once you start trading), bags (for customers to take away from the stall), cash till/box/pouch (you'll always need somewhere to keep your money)
get your pricing right - people go to a market for a bargain, make sure you have everything priced clearly; I personally like a deal when I'm on a market, on the flip side I never walk away from a sale
sales - if you are selling something and you believe in it, you will sell it - trust me and remember to smile, smiles make sales - simple!
connect, talk to people - tales make sales, find common ground and relate to people; if people want a robot, they will go to a supermarket
network - talk to other traders, introduce yourself, give/receive 'traders' discount, discuss other markets and learn from one another; remember it is not what you do it's how you do it, and if you do it right you will get results
The National Association of British Markets Authorities' 'Getting Started' guide will be available on 20 June 2012.
Love Your Local Market is an exciting new campaign to showcase markets of all types from around the UK. Many markets will feature special activities between 23 June and 8 July 2012.
The campaign is co-ordinated by the National Market Trader Federation and the Markets Alliance which comprises:
More details of the Love Your Local Market campaign including a list of participating markets can be found on the National Association of British Market Authorities website
Published 16 June 2012