News story
Appointments to pay review bodies
Appointments to the NHS Pay Review Body (NHSPRB) and the Review Body on Doctors' and Dentists' Remuneration (DDRB).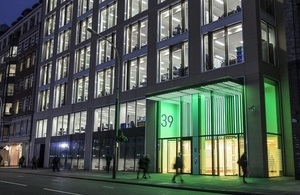 Mr Jerry Cope, Chair, and Professor Anna Vignoles, member, of NHSPRB have both been re-appointed along with Mrs Lucinda Bolton, member of DDRB, for a second term of 3 years from 1 April 2014.
None of those re-appointed have declared any political activity and hold no other Ministerial appointments, with the exception of Lucinda Bolton who is a Non-Executive Director of the Health and Social Care Information Centre.
These appointments are made in accordance with the Code of Practice for Ministerial Appointments to Public Bodies, issued by the Commissioner for Public Appointments. All appointments are made on merit and political activity played no part in the selection process.
Published 11 September 2013