Appointment of new chair of COM
Dr David Lovell has been appointed as the new chair of the COM.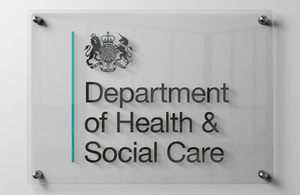 This appointment as the new chair of the Committee on Mutagenicity of Chemicals in Food, Consumer Products and the Environment (COM) is for 3 years with effect from 1 November 2012.
The offer of appointment will be for a time commitment of 3 COM meetings per year, plus a requirement to be an 'ex-officio' member on the Committee on Carcinogenicity of Chemicals in Food, Consumer Products and the Environment (COC) and attend three COC meetings per year.
He will receive remuneration for COM of £158 per meeting and a reading fee of £40 and for COC £123 and £30 respectively, plus any expenses in line with rates set centrally.
As Chair of the COM he will also be a member, 'ex officio', of the General Advisory Committee on Science (GACS), which provides independent expert advice to the Food Standards Agency (FSA) on the FSA's use of science.  The GACS meets twice a year; its members receive a meeting fee of £205, plus travel and subsistence where appropriate.
This appointment is made in accordance with the code of practice for ministerial appointments to public bodies, issued by the Commissioner for Public Appointments. Appointments are made on merit and political activity played no part in the process. However, in accordance with the original Nolan recommendations, there is a requirement for appointees' political activity (if any declared) to be made public. David Lovell is a member of the Labour Party.
Dr Lovell was a member of COM, but stood down from this role on the 31 October, to take up post as the Chair. He is also a member of the Independent Scientific Advisory Committee, an expert committee of the Medicines and Healthcare Products Regulatory Agency.
Published 19 November 2012