Appointment of a new member to the advisory council on the misuse of drugs
New member appointed to the advisory council on the misuse of drugs (ACMD), the minister for crime prevention Baroness Browning announced.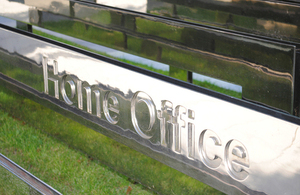 The new appointee is Dr Linda Harris, CEO and clinical director of spectrum community health community interest company and clinical director of the royal college of general practitioners substance misuse and associated health unit.  
Baroness Browning said:
'I welcome the appointment of Dr Harris to the ACMD. Her expertise and experience in the provision of drug treatment across the community will be of immense value.
'This government recognises the wide range of expertise in the ACMD and the valuable role it has to play in informing government drug policy.'
The appointment will be for a period of three years, is unpaid and has been made in accordance with the code of practice of the commissioner for public appointments (OCPA).
Notes to editors
1.     All appointments are made on merit and political activity plays no part in the selection process. However, in accordance with the original Nolan recommendations, there is a requirement for appointees' political activity (if any declared) to be made public.
2.     A board comprising representatives from the home office, the ACMD and an independent OCPA assessor recommended the appointment which was approved by the home secretary and Baroness Browning.
3.     Membership of the ACMD now stands at 25; legislation requires a minimum of 20 members for the council to function. Members are appointed on an individual basis and not as representatives of the organisations for whom they work.
4.     Professor Les Iversen has been the chairperson of the ACMD since January 2010. 
5.     The ACMD was established under the Misuse of Drugs Act 1971. It is the duty of the ACMD to keep the situation of drugs misuse in the United Kingdom under review and to advise the government on measures for preventing misuse and social problems arising from it.
6.     More information about ACMD can be found on the home office website
7.     Information on the Misuse of Drugs Act 1971
8.     The current list of ACMD members
9.     For further information please contact home office press office on 020 7035 3535.
Published 29 June 2011