News story
Applications now open for the Fulbright Cyber Security Awards
The US-UK Fulbright Commission is now accepting UK applications for its new Cyber Security Awards.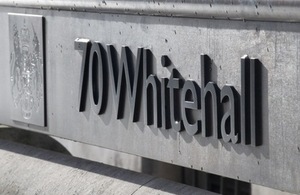 During the Prime Minister's US visit in January 2015, the 2 governments announced the Fulbright Cyber Security Awards as one of the measures to increase US-UK cyber security cooperation. The award will enable UK experts in cyber security to conduct research at any US institution for 3 to 6 months. Both governments agreed to support and fund these new awards.
The award
The new award will enable some of the brightest academic or professional experts to research cyber security in the US. It gives them 3 to 6 months to conduct research, pursue professional development, and/or assess best practice at any US institution. Their research outputs should benefit the larger cyber security community.
The exchange programme will bring together world-class cyber security researchers, building networks and encouraging collaboration between American and British universities.
In exchange for being hosted at an American institution, Fulbright cyber scholars will speak to students and faculty about UK cyber security policy and practice.
Penny Egan CBE, Executive Director, US-UK Fulbright Commission said:
I am so proud that the US-UK Fulbright Commission could respond so rapidly and run with a new idea that is central to the crucial goal of global security. I feel sure that the US-UK collaboration on this new programme will make a significant contribution to securing all our futures.
Matthew Hancock, Minister for the Cabinet Office said:
The UK and the US take cyber security very seriously. Training up the next generation of 'cyber defenders' with the launch of the new Fulbright Cyber Security Award encourages future talent on both sides of the Atlantic. Today's announcement delivers on the Prime Minister and President Obama's commitment to work together to defend our critical sectors like our energy, transport and financial infrastructure from cyber threats.
Published 6 August 2015