Application process for new local TV channel launched
Towns and cities across the UK are on track to get their own local TV stations.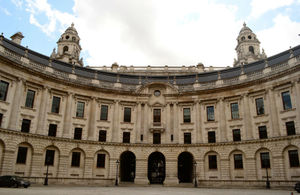 Twenty-one areas across the UK are being given the opportunity to launch their own local TV stations, under Government plans to set up a new network of town and city-based television channels.  Ofcom is now inviting companies to bid for a licence to run the new services, which are expected to launch on air as early as next year.
Secretary of State for Culture, Media, Olympics and Sport Jeremy Hunt said:
"I hope to see some really exciting bids for new local TV channels.  Local TV will not only create jobs but it will also provide communities with news and content that is relevant to their daily lives." 
Potential operators now have until 13 August to apply to Ofcom for a licence.  Ofcom will award the licence based on a set of criteria including: provision of local news and current affairs; proposals for programmes; planned launch date; and viability of the business plan.
The first 21 areas were selected by Ofcom for having sufficient levels of interest from potential operators and being technically capable of receiving a local TV service.
Ofcom is also seeking applicants to hold a local TV multiplex licence, with the winning applicant responsible for providing the broadcast infrastructure for local TV services.  The competition for the multiplex licence is open to both commercial and not-for-profit bids.  The holder of the multiplex licence will have to promote local TV and offer good quality coverage and transmission.  It cannot recover carriage costs greater than the costs of transmission from each local TV service.
The full list of 21 towns and cities is:
Belfast, Birmingham, Brighton & Hove, Bristol, Cardiff, Edinburgh, Glasgow, Grimsby, Leeds, Liverpool, London, Manchester, Newcastle, Norwich, Nottingham, Oxford, Plymouth, Preston, Sheffield, Southampton and Swansea.  
Notes to Editors
a statement on the outcome of their recent consultation on local TV;
an invitation to apply for local digital TV programme services licences; and
an invitation to apply for the local TV multiplex licence.

The single local multiplex licensee will carry services at all of the 21 locations. It is for applicants for this licence to propose what additional locations they will cover, above the minimum 21 locations.  Ofcom has identified 44 potential further locations that could receive a local TV service based on certain criteria and bidders are being incentivised to commit to as many locations as possible.

Once up and running the local TV service will be broadcast on Freeview and available to the majority of households within the transmitter area.  Precise coverage data is available on Ofcom's website.  The services will be broadcast on a suitably prominent channel number (this could be number 8 in England and Northern Ireland and another number in Scotland and Wales and is currently subject to a consultation by Digital Multiplex Operators Limited (DMOL).

Both the local TV licences and the local multiplex licence will be advertised for 13 weeks, closing on 13th August 2012.  It is a matter for Ofcom to run the competition process and award the licences.

The BBC has agreed to make available up to £40 million of funds for local TV purposes and will be responsible for administering the funding accordingly.
Press Enquiries: 020 7211 2210
Out of hours telephone pager no: 07699 751153
Public Enquiries: 020 7211 6000
Published 10 May 2012