News story
Appearance at EFRA committee hearing
On 21 January 2015 the MMO discussed its work with the House of Commons EFRA Committee.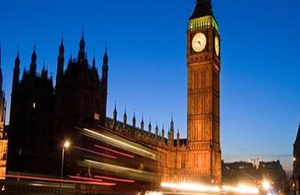 Further details about the purpose of the session are on the Committee's webpage. It is one of a number the committee is holding in the run up to the end of the Parliament, with other organisations within the Defra network having already taken part or are scheduled to do so.
The discussion covered a range of marine issues, reflecting the broad nature of the MMO's role.
One of the topics covered was the on-going judicial review proceedings regarding the MMO's decision on dredging at HMNB Devonport and related disposal activities at the Rame Head South disposal site. In response to a question about the case John Tuckett, the Chief Executive of the MMO, acknowledged that proceedings were still on-going but explained:
"In the course of preparing for the judicial review we did find that we had made two minor procedural omissions and we acknowledge that. We do not believe in any way that they affected the integrity or the appropriateness of the decision to award the licence.
"We took the decision, rather than wasting everyone's time and money in a judicial review process, to seek consent orders from the interested parties whereby the existing licence could be quashed, thereby enabling a new licence to be applied for and go through the process and be revalidated."
A transcript of the session is available on the Committee's website.
During the session the MMO also promised to provide further information to the Committee in early February. This will be made publicly available in due course.
Further details about the judicial review are on the MMO's website.
Published 27 January 2015