Annual Energy Statement: oral statement by The Rt Hon Chris Huhne MP, 27 July 2010
The Secretary of State for Energy and Climate Change (The Rt Hon Chris Huhne MP): With permission, Mr Speaker, I wish to make a statement on…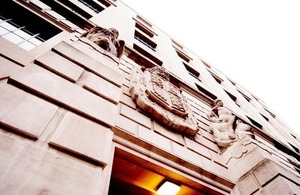 The Secretary of State for Energy and Climate Change (The Rt Hon Chris Huhne MP):
With permission, Mr Speaker, I wish to make a statement on energy policy. This statement and the departmental memorandum that I am placing in the Libraries of both Houses fulfils our commitment to present an annual energy statement to Parliament. In making this statement within three months of coming into office we are signalling the importance of this policy. We are setting out a clear strategy for creating the 21st-century energy system that this country urgently needs if we are to have affordable, secure and low-carbon energy in future.
We face short-term challenges as a result of the legacy inherited from the previous Government. We have the third lowest share of renewable energy of all 27 states in the European Union, which is the same ranking as in 1997. In the longer term, we must meet the challenges of a volatile oil market and increased energy imports. We are taking three big steps forward: we are creating a market for energy savings through the green deal; we are ensuring a properly functioning electricity market; and we will strengthen the carbon price.
Our actions must be informed by the best information about the future. That is why I am publishing our work on 2050 energy pathways, which has been worked up in consultation with industry, scientists, engineers and economists. We are making the data and analysis available and we are inviting comments over the summer. We want to start a grown-up debate about what a low-carbon future will look like and the best way of achieving it. These are possible pathways; we are not claiming to be able to see the future with certainty, but we cannot continue on the current pathway, which is high carbon and highly dependent on imports, with highly volatile prices.
Like the other industrial revolutions, the low-carbon revolution will be driven by entrepreneurs, the private sector, local communities, individuals, businesses, scientists and engineers-not by government. However, industry needs stable policy and functioning markets. The role of government is to provide the policy framework and to act as a catalyst for private sector investment. As the 2050 pathways work demonstrates, we need to apply those principles to the challenge of changing fundamentally the way we produce and consume energy.
The cheapest way of closing the gap between energy demand and supply is to cut energy use. We need to address the state of our buildings-we have some of the oldest housing stock in Europe. Our green deal will transform finance for improving the energy efficiency of Britain's homes. It will get its legal underpinning from measures in the first-Session energy Bill. We are also accelerating the roll-out of smart meters, which provide consumers and suppliers with the information to take control of their energy management. Alongside this statement, the Government and Ofgem are publishing a prospectus for smart meters, which sets out how we will do this.
Openness is important to us, as it is to business and the public. Alongside this statement, I am also publishing analysis of the impact of energy and climate change policies on both household and business energy bills up to 2020, and I will continue to do so on an annual basis.
At the moment, the UK economy is reliant on fossil fuels. As UK oil and gas production decline, this leaves us more exposed to volatile prices and increasing global competition for the resource. The challenge is to spur the capital investment required for new energy infrastructure. The volatility of fossil fuel prices and continuing uncertainty about the carbon price makes such investment high risk, pushing up costs and slowing development, so the first step is to support the carbon price.
In addition, I can announce that we are carrying out a comprehensive review of the electricity market and I will issue a consultation document in the autumn. This will include a review of the role of the independent regulator Ofgem. The Government will also put forward detailed proposals on the creation of a green investment bank. The coalition agreement is clear that new nuclear can go ahead so long as there is no public subsidy. The Government are committed to removing any unnecessary obstacles to investment in new nuclear power. In the memorandum, I have outlined some clear actions to aid this. As a result, I believe that new nuclear will play a part in meeting our energy needs. In the heating sector, I can confirm our strong commitment to action on renewable heat. The Government are considering responses to the renewable heat incentive consultation and will set out detailed options following the spending review.
The UK is blessed with a wealth of renewable energy resources, both onshore and offshore. We are committed to overcoming the real challenges in harnessing those resources. We will implement the connect-and-manage regime, and I am today giving the go-ahead to a transitional regime for offshore wind farms. Both those measures will help to speed up the connection of new generation to the grid. We remain committed to developing generation from marine energy, biomass and anaerobic digestion. Biomass investors that were promised help under the renewables obligation will continue to benefit.
We also need incentives for small-scale and community action. We are consulting on a new microgeneration strategy, and I am today laying an order to allow local authorities to sell renewable electricity to the grid.
Fossil fuels can also have their place in a low-carbon future, provided that we can capture and store most of their carbon emissions. We will introduce an emissions performance standard and we intend to launch a formal call for future carbon capture and storage demonstration projects by the end of the year.
This is a bold vision. We will not be able to deliver it without a 21st-century network that can support 21st-century infrastructure. The statement sets out practical measures that we are taking to improve network access and begin the building of a truly smart grid. However, the vision needs to be grounded in reality. The low-carbon economy must happen, but it will not happen tomorrow. There are potentially 20 billion barrels of oil equivalent remaining in the UK continental shelf, but we must maximise economic production while applying effective environmental and safety regulations. We are doubling the inspections of offshore oil and gas rigs, and we will undertake a full review of the oil and gas environmental regime.
We must also be mindful of our inherited responsibilities. My Department is responsible for managing the country's nuclear legacy. I am committed to ensuring that those essential duties are carried out with the utmost care and consideration for public safety.
The UK does not stand alone. The Government will work together with our international partners in efforts to promote action on climate change and energy security across the world. We are working hard to put Europe at the front of the race for low-carbon technology. This will help to refresh the appetite for action across the world after the disappointment of Copenhagen.
In conclusion, the statement is about planning ahead and providing clarity and confidence in the policy framework. That is why I am also publishing today my Department's structural reform plan to show how we are carrying out our priorities. Once we have completed the spending review, we will publish a full business plan. At last we can have an energy policy with real direction and purpose, and a Government who are willing to take the bold steps necessary. I commend the statement to the House.
-End-
Published 27 July 2010