News story
Announcement on the National Nuclear Laboratory
As part of the wider announcement on the Nuclear Industrial Strategy, and following a strategic review, the Government intends to make some changes to the role and organisation of the National Nuclear Laboratory (NNL)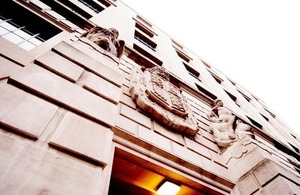 As part of the wider announcement on the Nuclear Industrial Strategy, and following a strategic review, the government intends to make some changes to the role and organisation of the National Nuclear Laboratory (NNL) to help position it to support ongoing and future Government priorities. In deciding on the new arrangements, the government has given particular regard to the recommendations of the House of Lords Select Committee on Science and Technology on Nuclear R&D and the work of the Nuclear R&D Advisory Board chaired by Sir John Beddington.
The main points are:
The NNL's mission will be re-stated with particular emphasis on supporting UK national programmes across the civil nuclear sector, especially decommissioning.
Current contractual arrangements for running the NNL will continue for now but will not be replaced when they come to an end (due April 2014).
Thereafter the NNL will retain its company structure under the ownership of DECC and leadership of its Board, and will continue to provide a wide range of high quality services to public and private sector customers.
Over the coming months the NNL will be seeking strategic partners to help it to deliver its amended mission statement and objectives from 2014 onwards.
Notes for editors:
The National Nuclear Laboratory (NNL) is a private limited company wholly owned by the Department of Energy and Climate Change (DECC) through a holding company, NNL Holdings Ltd. NNL plays a key role in the UK and global nuclear industry, competing for research and technical services contracts in a range of specialist areas covering waste management and decommissioning, fuel cycles and reactor operations support. Its key customers include Sellafield (Nuclear Decommissioning Authority (NDA)), EdF, Westinghouse, and the Ministry of Defence (MoD).
NNL is currently run as a government-owned, contractor-operated (GOCO) body by the management contractor SBM, a consortium consisting of Serco, Battelle and the University of Manchester. The contract was granted in April 2009 for a period of 3 years with the potential for two 1 year extensions through mutual agreement by the government and SBM. The GOCO arrangement has helped to put NNL on a sound commercial footing with increased confidence from NNL's stakeholders in its reputation for delivering applied science solutions to the nuclear industry. The government and SBM have agreed in principle to the second of these extensions so the contract is due to end no later than 2 April 2014.
The government has now made a wider set of announcements, and published documents covering its nuclear vision, nuclear energy strategy, nuclear industrial strategy, a review of the nuclear R&D landscape by Sir John Beddington and a response to the House of Lords Select Committee on R&D. The amended role of NNL, also announced today, will support these wider strategies.
Published 26 March 2013