News story
Animal medicines seizure: UK Border Force August
Details of the seizure of veterinary medicines by the UK Border Force. Published in August 2016
This news article was withdrawn on
Withdrawn as item over a year old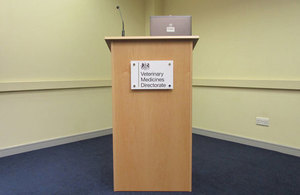 UK Border Force at Stansted Airport, Essex, stopped a shipment which was subsequently seized.
This shipment contained 2 drums addressed to premises in the UK. The drums contained 55 kilograms of Dimetridazole (DMZ).
The medicine was seized under Regulation 25 (Importation of unauthorised veterinary medicinal products) of the Veterinary Medicines Regulations.
Published 4 August 2016